Working Together

to Change the Face of MSK
Speakers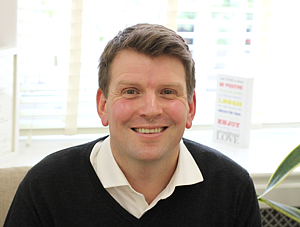 Andrew Bennett
National Clinical Director MSK, NHS England
Andrew is National Clinical Director for Musculoskeletal Conditions for NHS England and Improvement, with a vision to promote best life-long musculoskeletal health within all communities,  through the sustained delivery of evidence informed high quality personalised healthcare of value to all. He is also a Consultant Physiotherapist within Sutton Health and Care Alliance hosted by Epsom and St Helier NHS Trust providing expert clinical leadership for a community musculoskeletal service in South West London.
Natalie Beswetherick
Director of Practice & Development, Chartered Society of Physiotherapy
Natalie Beswetherick OBE MCSP MBA FCSP is Director of Practice & Development at the Chartered Society of Physiotherapy (CSP). A post held since 2010. Her directorate provides expert advice and services to members and external stakeholders covering the breadth of practice of the profession including research, education and clinical practice. Prior to this, she worked in the National Health Service (NHS) for 30 years culminating as a Senior Manager at Gloucestershire Hospitals NHS Foundation Trust for Trauma & Orthopaedic, Physiotherapy & Orthotic services.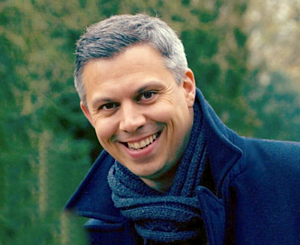 Carl Davies
Director of MSK, Berkshire West ICP, Royal Berkshire Foundation Trust and Berkshire Healthcare Foundation Trust
Carl worked clinically as a Pain & MSK specialist physiotherapist and has worked for the past 8 years as a transformation specialist, leading major healthcare reconfigurations and operational improvement programmes across complex healthcare systems – including MSK.
He currently works for Berkshire West ICP as 'Director of MSK Services', employed by a range of organisations to act as a systems steward for leading the transformation of MSK services. He has a long background of leading large scale, complex programmes of change working throughout a range of CCGs, Acute and Community Organisations.
Carl's academic interest is in leadership, complexity and complex system theory. He is currently undertaking a PhD in complexity and leadership, investigating the role and characteristics of the systems leader in developing integrated models of care and how traditional performance measures may hinder our ability to deliver for the needs of our patients.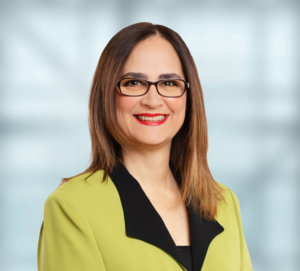 Dr. Andrea Furlan
Project ECHO Chronic Pain/Opioid Stewardship, Ontario, Canada
Dr. Andrea Furlan is a specialist in Physical Medicine & Rehabilitation, Associate Professor of Medicine in the University of Toronto. She is the chair of ECHO Ontario Chronic Pain / Opioid Stewardship, a program that started in 2014 as the first replication of Project ECHO in Canada.
Lynsey Hetherington
ESP Podiatrist and MSK Service Lead North Tees and Hartlepool NHS Foundation Trust
Lynsey Hetherington, has over 15 years experience as a Biomechanical Specialist Podiatrist. Following completion of a degree in Podiatry at the University of Salford, Lynsey commenced a Masters Degree in Lower Limb Biomechanics. She has worked as a Podiatry Course Tutor at the University of Salford, Biomechanical Team Lead for Warrington PCT, within Orthopaedic Triage, Paediatrics and also with numerous junior team players for Manchester United, Everton and Liverpool Football clubs. On completion of her Masters, Lynsey took up a role in the developing Musculoskeletal Service at North Tees and Hartlepool Foundation Trust, where she continues to work today. In this role she provides biomechanical assessment and management of complex lower limb disorders, working closely with Physiotherapists, Orthopaedics, Rheumatology and Psychology.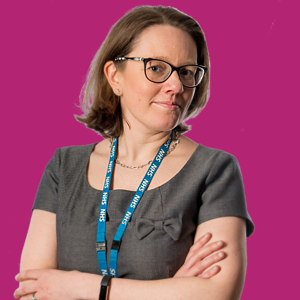 Dr Elizabeth Macphie
Consultant Rheumatologist & Clinical Lead for Central Lancashire Moving Well,
Lancashire and South Cumbria NHS Foundation Trust
Dr Elizabeth MacPhie is a Consultant Rheumatologist in Preston and Clinical Lead for the Integrated Musculoskeletal Service. She works in a community based service and has been involved with the tender and then mobilisation of a new integrated service which has been a unique opportunity to be heavily involved with service redesign. Dr MacPhie is currently the Chair of the Clinical Affairs Committee and has been the Chair of the Standards, Audit and Guidelines Working Group at the British Society for Rheumatology. She is also on the project working group and steering group for the National Early Inflammatory Arthritis Audit.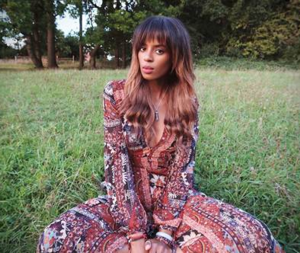 Yulanda Sabrina
I'm a professional singer-songwriter, jewellery designer and YouTuber with nearly 10,000 subscribers.
I'm 33 and I live in Kenley, Surrey. I started my YouTube channel in April 2014 shortly after I was diagnosed at the age of 28 with severe rheumatoid arthritis and Sjogren's. My intention was to create a testimony of somebody relatively young suffering with a debilitating, and in some cases life-threatening, disease. In the beginning I found it very difficult to find others online who I could relate to, people who were also suffering with the same disease as me. It was a frightening time and I was searching for guidance, support and a community to join but unfortunately I couldn't find many people sharing their stories online.
My very first YouTube video – entitled 'My story living with an autoimmune disease' – began to gain traction and I received a really amazing and positive response from the autoimmune community on YouTube. I was surprised to learn that so many others could relate to me and my story. I was equally as shocked to see that my subscribers suffered from a range of different types of autoimmune diseases from RA to lupus to fibromyalgia. It was such a comforting feeling knowing that by just having the confidence to share my story I had been able to connect with so many awesome people all over the world that I otherwise would never have connected with.
During my career so far on YouTube I have uploaded a series of videos dedicated to speaking about and bringing awareness to my disease, rheumatoid arthritis. It has been the most incredible life changing work, it has brought me so much joy and introduced me to thousands of people all over the world who I now have a special bond with. I love my subscribers and I love my channel… but don't get me wrong: as a person with RA, it's extremely difficult dedicating myself to YouTube full-time, it's a challenge maintaining a presence on the platform; every upload feels like an achievement. I am now working closely with NRAS, which is an incredible charity, and have been honoured to share my story through working on their 'We RA priority' campaign which was launched during this year's Rheumatoid Arthritis Awareness Week.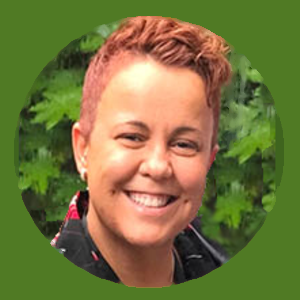 Cristina Serrao
Cristina joined the NHS in 2018 as London's first MSK Patient Director but has over 20 years of experience working within the local government, and corporate experience as an IT consultant. She champions both the promotion of patient leadership and the active involvement of lived experience in all aspects of the planning, design and delivery of care through clinical pathways. She has health and care experience at local, regional and national level. Currently she is the Lived Experience Ambassador for Experience of Care, NHS England and Improvement.
Cristina's patient involvement is extensive, having been involved with multiple patient groups; she has experience of self-management of both physical and mental health as a result of her own chronic MSK conditions. Despite this, Cristina is an open, engaging and amusing speaker, radiating enthusiasm for her patient and community work; she is always willing to answer questions regarding her physical and mental health.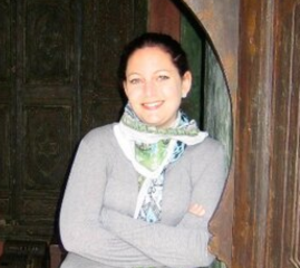 Rebecca Steinfeld
Head of Policy National Voices
Dr Rebecca Steinfeld is Head of Policy at National Voices, the leading coalition of health and social care charities supporting those with mental and physical ill health and disabilities, and confronting health inequalities. She is responsible for influencing key decision-makers across the health agencies to embed person-centred healthcare and to ensure our members' experiences and concerns shape policies. Her experiences span policy and campaigns work and academic research. Prior to joining National Voices, she worked at Maternity Action and co-chaired the Maternity Voices Partnership at Chelsea & Westminster NHS Foundation Trust. She also co-founded the successful Campaign for Equal Civil Partnerships. She holds a PhD in Politics from the University of Oxford.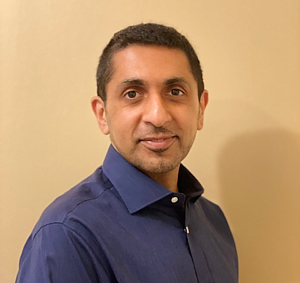 Dr Asim Suleman
Dr Asim Suleman, MBChB MRCGP MRCP MSc DOccMed, GPwER Pain Management, MSK Champion Versus Arthritis
Asim works as a General Practitioner with Extended Role (GPwER) in his local area of Bradford. He works part-time as an Occupational Health Physician. He is a 2nd Dan in Taekwondo and is passionate about improving physical literacy and pain management services for the most vulnerable in society. His current research interest is looking at the association between Adverse Childhood Experiences (ACEs) and Chronic (persistent) Pain.
"I qualified as a GP in 2005 and started acupuncture clinics soon after for MSK problems and chronic pain. An MSc in Pain Management at Cardiff University soon followed. This has opened up many doors in the Pain field and allowed me to expand my practice-based clinic as well as the district wide MSK service. I now work with the MSK district service and collaborate with the secondary care-based Pain intervention team. I provide support to the 'Living with Pain' rehabilitation service in Bradford.
My role as an Occupational Health Physician has opened my eyes to the challenges of chronic pain and rheumatological conditions within the workplace. I feel there needs to be a significant improvement in attitudes by employers to make life easier for employees who have MSK and persistent pain problems in the workplace."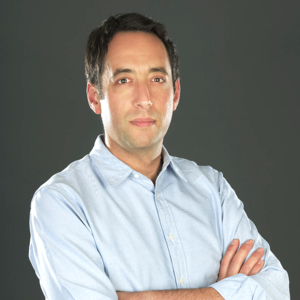 Alex Trompeter
Orthopaedic Trauma / Limb Reconstruction Surgeon, St George's University Hospital, London; Reader in Orthopaedic Surgery, St George's University of London; Training Program Director, South West London Orthopaedic Rotation
Alex Trompeter works at St George's University Hospital in London and holds the position of Honorary Reader in Orthopaedic Surgery at St George's University of London. His specific clinical interests are the management of complex fractures, bone infection, non-union, deformity correction and limb lengthening. He works closely with plastic surgeons for many cases. He has a regular ortho-plastic-microbiology MDT clinic as well as delivering the region's amputation service.
Alex graduated from Guy's and St Thomas' medical school in 2003. He completed his specialist training in trauma and orthopaedics in the South West Thames rotation in 2012. He won the Sir Walter Mercer Gold Medal for the FRCS examinations in 2011. Alex undertook specialist fellowship training in trauma and limb reconstruction in the UK (Liverpool and Chertsey) and overseas (Calgary, Canada). He was awarded the Braun travelling fellowship to the Massachusetts General Hospital, USA, by the British Orthopaedic Association, and a travelling fellowship to the Oxford Bone Infection Unit by the British Limb Reconstruction Society.
Alex is actively involved in education locally, nationally and internationally. He regularly teaches and lectures in his specialist areas. He is Training Program Director for the South West London Orthopaedic Rotation, previously sat as the Committee Member for Meetings and Education for the UKs Orthopaedic Trauma Society, and has recently been elected to the British Orthopaedic Association Trauma Committee. Alex is also actively involved in academic research and is widely published in his areas of expertise.