Influencing policy and care together for best lifelong musculoskeletal health.
Health Inequalities

The prevalence and impact of musculoskeletal conditions are not experienced equally across the population. Musculoskeletal conditions are linked to deprivation, age, are more prevalent in women, and disproportionately affect some ethnic groups. ARMA's ambition is to reduce these health inequalities and ensure everyone can access the highest quality health and care, regardless of their background or where they live.
This major project includes our Health Inequalities Resources page, the forthcoming Inquiry into MSK Health Inequalities, and the Report from our 2021 Roundtable event.
Please see our MSK Health Inequalities page for more.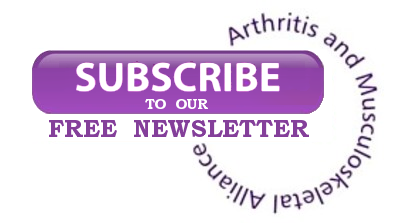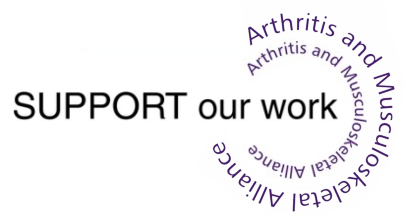 ARMA is an umbrella body bringing together patient organisations and professional bodies representing the breadth of musculoskeletal health.
Our vision for musculoskeletal (MSK) health: the MSK health of the population is promoted throughout life; everyone with MSK conditions receives appropriate, high quality interventions to promote their health and well-being in a timely manner.
ARMA produces a monthly e-newsletter which will keep you up to date with news from our members and the MSK sector.
Social Prescribing
Aimed at linkworkers and social prescribers, ARMA alliance's social prescribing document signposts to useful services to support people with a musculoskeletal condition. Visit the social prescribing page.
Pain and musculoskeletal conditions
Pain is a leading symptom of musculoskeletal conditions. It affects millions in the UK and its impact can stop people from working, socialising and enjoying life. The ARMA alliance co-produced resources on chronic pain: see the Alliance's guidance, recommendations and reports.
COVID-19 / Coronavirus
We have collated information and advice on the coronavirus outbreak and MSK conditions including key guidance for professionals and sources of information for patients.
Partnerships for Best MSK Health – ARMA annual lecture 2021
As we rebuild services and support after the pandemic, how can we ensure we deliver the best MSK health for the population?
Andrew Bennett, National Clinical Director MSK, NHSE/I, outlined the direction of travel for MSK services and support. This was followed by a panel discussion.
ARMA's Policy Positions
ARMA position papers bring together information, evidence and policy recommendations on a range of key issues. They are developed with our members and represent an agreed position shared by the musculoskeletal community.