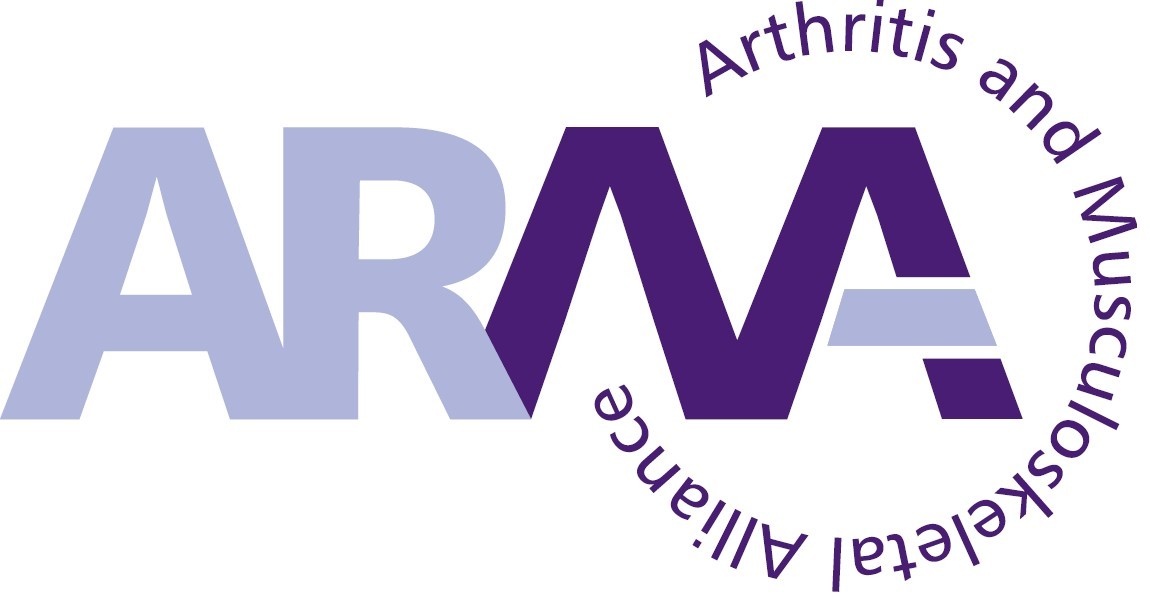 Join the Arthritis and Musculoskeletal Alliance
Be part of the collective voice for the musculoskeletal community and add your expertise to our work to improve the lives of people with musculoskeletal conditions.
If you are interested in joining or want to find out more email projects@arma.uk.net or call 020 3856 1978.
Why join ARMA?
Membership of ARMA provides your organisation with promotion and exposure as a member of the musculoskeletal community and through your participation in the activities of ARMA. By joining ARMA you become part of the highly effective combined voice of the musculoskeletal community, working together to influence policy and drive up service quality. (See below for a summary of current work and recent achievements). Members engage with ARMA's work as appropriate to their size and priorities. However you choose to engage you can be sure that your membership contributes to the strength of the musculoskeletal community.
Membership of ARMA entitles your organisation to:
Inform ARMA policy positions, responses to consultations and our overall strategy and priorities
Opportunities to collaborate with other ARMA members on issues of common concern
Attend the AGM and vote on resolutions and election of trustees to the board
2 free places at the ARMA annual lecture
Quarterly Chief Executive Meetings
Regular policy and communications meetings
Meetings with external partners
Contribute to and receive a monthly newsletter and regular updates.
Opportunities to attend and/or inform meetings with key opinion leaders and policy makers
Opportunities to network, share and learn from other organisations active in the MSK field.
Members can communicate with a wider audience through the ARMA website.
Who can join ARMA?
ARMA membership is open to any organisations which is:
Not for profit
Working in the musculoskeletal field in the interests of people with MSK condition/s
Supporting our values and willing to commit to the agreed responsibilities of members
Represents either patients or professionals practising an evidence based therapy or treatment.
If your organisation wishes to join ARMA please write to our CEO via our Contact us page.