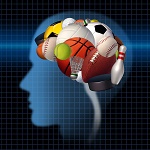 Mental health problems are common and account for the largest single source of disability in the UK.
Recognising the many benefits physical activity can bring to mental health and wellbeing, The Faculty of Sport and Exercise Medicine UK and the Royal College of Psychiatrists with the support of Mind has published an evidence-based position statement: "The Role of Physical Activity and Sport in Mental Health". The statement contains a guide to physical activity as an intervention for health professionals, sports participants, schools, parents and carers.
The Faculty recognises that living with an MSK condition can lead to mental health issues and this evidence-based statement promotes physical activity, including the use of green space, as way to prevent and manage mental health problems connected to MSK conditions such as depression, anxiety and stress.
Read the position statement on the fsem.ac.uk website.