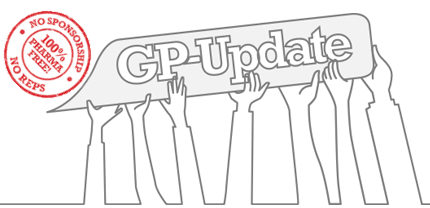 Versus Arthritis and Red Whale (the GP-Update course providers) are working together to bring healthcare professionals a fantastic new range of free musculoskeletal education, specifically designed to help improve your confidence and skills in supporting people with MSK conditions and to gain valuable CPD points.
Coming soon:
Specially curated MSK Pearls that cut through the clutter and focus on the important issues you shouldn't miss, as well as the small things that might make your lives easier and your patients' lives better. The MSK Pearls will cover all the evidence guidelines and best practice related to the most common MSK conditions you see in primary care. 
A series of free, interactive webinars covering some of the most common MSK conditions seen in primary care. Join Red Whale and Versus Arthritis live and have your chance to interact and ask questions, or watch later 'on demand' – the choice is yours.
You will also see some Versus Arthritis faces at the Red Whale MSK and Chronic Pain events, sharing our patient information and support resources as well as information about other education opportunities. You can find more details on the course here.
Sign up to the Versus Arthritis professional network to receive the first MSK pearl later this month; the first one will be on Osteoarthritis, and this topic will be explored in more detail at the first webinar on Osteoarthritis on 17 October at 8:00pm. Sign up with Red Whale here for free and receive reminder emails.