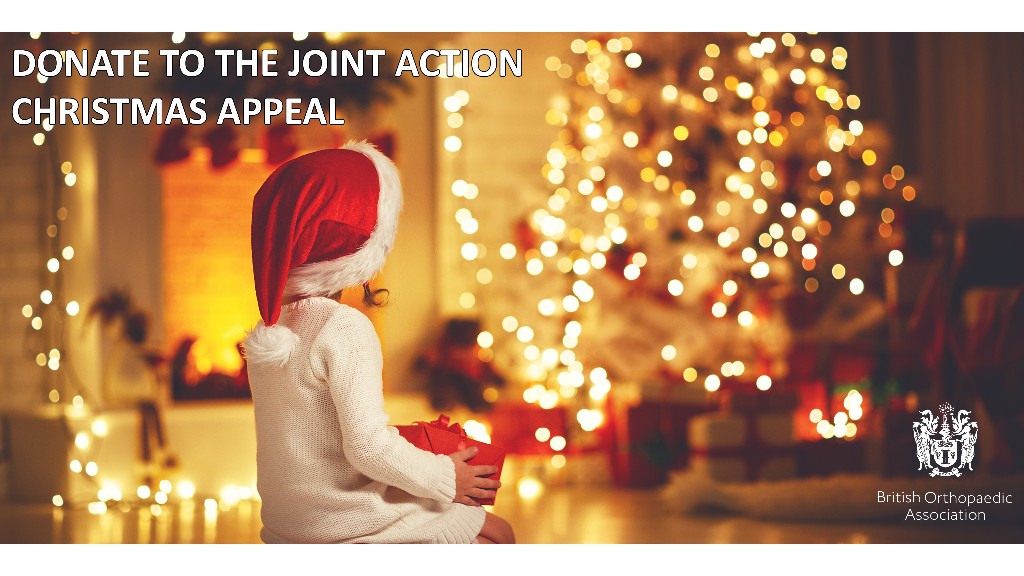 It's been a year like no other, and while much of the world's attention has been focused on the disease COVID-19, the needs of people with musculoskeletal disease have not gone away and sadly in many cases the need has grown. We know that thousands of people across the UK have experienced long waits for surgery and cancellations of other medical appointments. The British Orthopaedic Association has continued to focus on the needs of these patients, and Joint Action, its research appeal, is forging ahead with ambitious plans for 2021 to award new grants.
Donate to Joint Action this Christmas to help raise funds for trauma and orthopaedic research.
Find out more about Joint Action, The Orthopaedic Research Appeal of the BOA, and the clinical trials the BOA is currently funding.