The Institute for Voluntary Action Research (IVAR) has developed free support resources for health,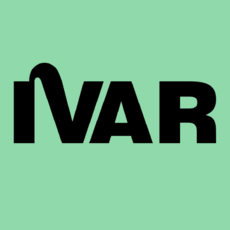 care and voluntary sector leaders who want to drive action through partnership working around the NHS Long Term Plan. The resources include online learning, webinars, workshops, coaching and individual support and are aimed at ICS/STP leads, commissioners, clinicians, and professionals from the voluntary sector.
The NHS Long Term Plan commits local healthcare systems to working in a new way, including a focus on prevention and reducing health inequalities. Building relationships – with other health agencies, local government, providers and communities – will be essential for the leaders charged with bringing this ambitious vision to life.
The NHS Long Term Plan recognised the role Voluntary, Community and Social Enterprise (VCSE) organisations could play, in partnership with the NHS, to help deliver its vision. At a strategic level, NHS England is committed to working with VCSEs and establishing models for more equitable partnerships and better integration, and to increase the influence of the voice of patients. More locally, STP's/ICS's, as with any relatively new player in a system, are taking time to build consistently high and constructive levels of engagement with VCSE organisations and communities more widely. 
The Building Health Partnerships programme and this wider support offer – Transforming Healthcare Together – have been designed in response to all these challenges, to work intensively with statutory services to test and pilot new approaches to partnership working, and to support the leaders working to bring the NHS Long Term Plan to life.
The free support offer is for health, care and VCSE leaders who want to drive action through partnership working. There is a range of support for different levels, whether you are just getting started or have been working in this way for some time.