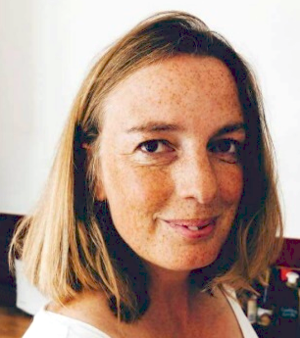 by Victoria Wells, a personal reflection about a new play with a theme of dancing for health – how a work of theatrical art relates to my experience of joint replacement surgery, pre-operative rehab, post-op rehabilitation and a lifetime of dancing.
On 3 October 2020, a play by Fiona Hamilton will be screened for the first time.
My experience contributed to one of its main characters.
As a child I enjoyed dancing and getting lost in the rhythm. I was born with hip dysplasia that was not diagnosed until mid-childhood and, as a result, I walked with constant pain. There was no treatment pathway until I was thirty seven. Physiotherapists patched me up but fatigue and inflammation got hold of my soft tissue.
Sadly, there is still no pathway for adults who have hip dysplasia. It is a matter of luck whether a patient finds a surgeon or GP who understands the impact of the condition or a physiotherapist trained in adult hip dysplasia.
In 2005, I attended a lecture by Professors Ian Learmonth and Tony Miles, where I discovered that having a joint replacement in my late 30s might be an option. I became involved in patient and public involvement in musculoskeletal research at the University of Bristol's 2009-17, and The Chronic Pain Policy Coalition 2006; more recently, I became a lay member of NICE, working with a multidisciplinary committee on their Joint Replacement Guidelines 2020.
I danced my way through my hip revision, from pre-hab to post-hab. Dancing helped me deal with post-op pain. For me it was a form of pain relief and it motivated me to move without consciously knowing I was exercising. I knew moving to even one song was better than not moving at all.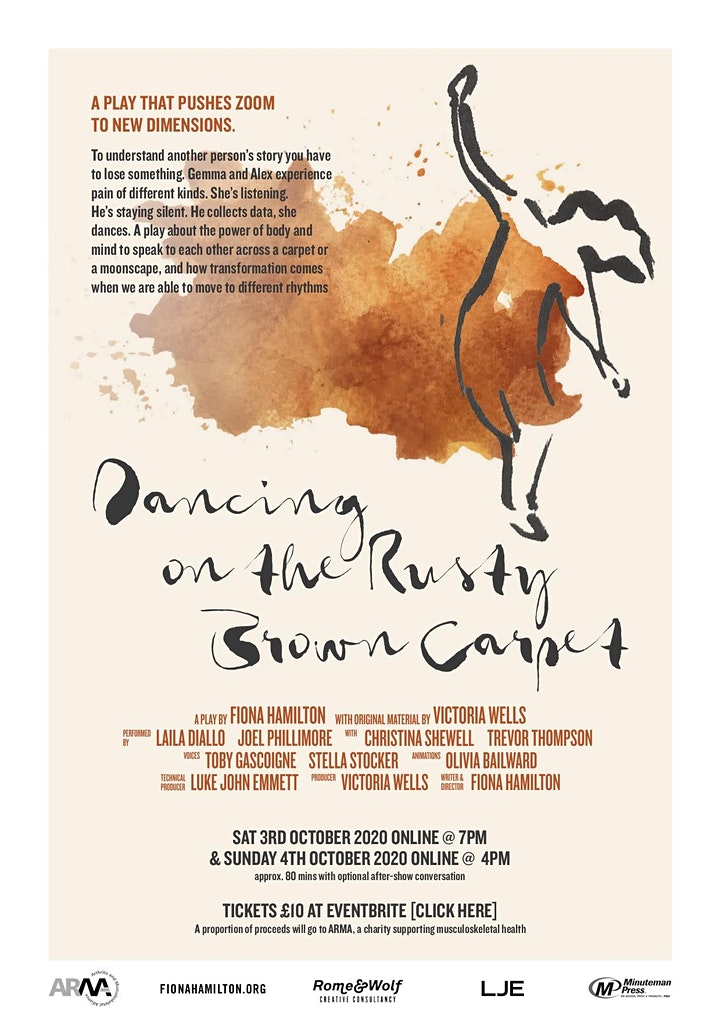 By chance, I met the writer Fiona Hamilton in a pub on New Year's Day 2019. Amongst other things we found ourselves chatting about using the arts therapeutically, a field she specialises in, particularly creative writing. As an artist, I use colour, drawing and dancing. I told her how I had made drawings on postcards expressing the daily pain I experienced while waiting for hip revision surgery.
Our conversations unfolded over ensuing months. A year later, Fiona had written Dancing on the Rusty Brown Carpet drawing on some of my experiences. Like me, one of the main characters, Gemma, has a playlist of carefully chosen tracks that help her walk into the operating theatre. Gemma asks the music to be played during the operation, just as I did during my third operation in my late forties when I was scared of complications recurring.
Here's the blurb for the play:
Gemma and Alex experience pain of different kinds. She's listening. He's staying silent. He collects data, she dances. A play about the power of body and mind to speak to each other across a carpet or a moonscape, and how transformation comes when we are able to move to different rhythms.
For me though, dancing is more than just physically "moving around". And so, when Gemma encounters a young researcher, Alex, she refuses to be 'made into data', and insists that he learns the sensations and feelings involved in bodily experience, starting with how it feels to crawl around on the floor. Their relationship develops as he slowly reveals his own experience of mental struggles, opening up themes of mind and body and how they interact.
Music and humour pepper the play, and by the end the audience is quite likely to be dancing themselves.
Dancing on the Rusty Brown Carpet is a play adapted for a live Zoom audience. It lasts 1 hour 15 minutes and will include an optional discussion afterwards. A limited number of tickets are available online here: https://dancing-carpet.eventbrite.co.uk  – book soon to avoid disappointment.
A proportion of ticket sales will go to ARMA to support its vital work in the field of musculoskeletal health.
I believe passionately in the work of ARMA in representing patient, public and clinical perspectives, to provide research impact on guidelines and policy. It is inspiring to see what ARMA does to promote charities working together to improve musculoskeletal health for all.
Saturday 3 OCTOBER 19.00 BST (7pm)
AND Sunday 4 OCTOBER 16.00 BST (4pm)
Ticket holders will receive a zoom link two days before the performance.