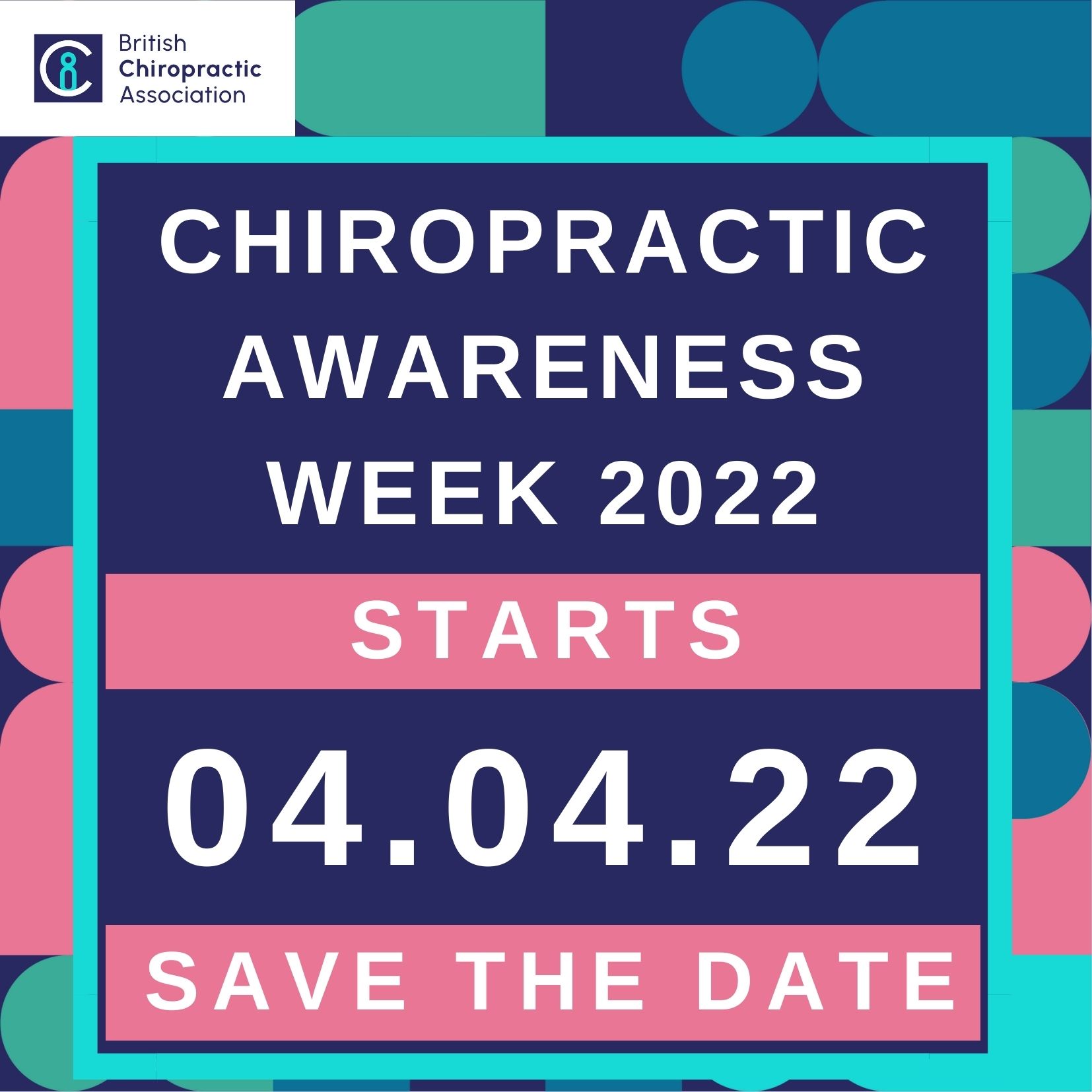 Chiropractic Awareness Week, hosted by the British Chiropractic Association, starts on Monday 4 April
Chiropractic Awareness Week (CAW) 2022 will commence on 4 April and this year's theme will be Rigour, Evidence, Relevance: The Future of UK Chiropractic Care and Building Connections with Mainstream Healthcare.
The British Chiropractic Association's primary focus for this year's CAW (4-10 April) will be to showcase the chiropractic profession as a regulated, evidence-informed, ethical and reliable health profession to their peers in the wider healthcare community. The BCA equipped their members with a variety of bespoke resources, designed to not only help them celebrate CAW with their patients, but to also empower them to showcase their expertise and engage in impactful conversation about the role chiropractic plays within the health sector.
This approach is in line with the BCA's new strategic positioning, set out at the end of 2021.
This year, the BCA will also be hosting a special MSK Breakfast Panel for members, titled Building Connections with Local Healthcare – The Role of Chiropractic and First Contact Practitioners (FCPs). This intimate panel session will explore how chiropractors can more closely align with local healthcare services to provide stronger, cohesive care for patients. The panel will delve into the role of FCPs, covering everything from what the role entails, to how FCPs work alongside GPs and how chiropractors can get involved.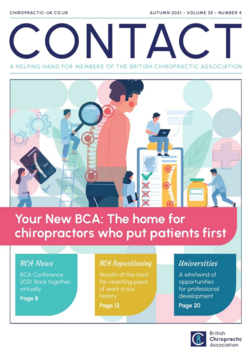 ARMA members will have the opportunity to read a round-up of Chiropractic Awareness Week in the upcoming edition of the BCA's quarterly magazine, Contact, which is due to come out in print and digital at the end of April. You can read the latest edition of Contact magazine by clicking here.
Follow us on Facebook, Twitter, Instagram and LinkedIn and help us spread the word about the value and relevance of chiropractic care in today's health landscape by sharing our content using the hashtag, #CAW22.