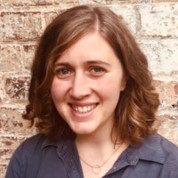 Guest blog by Amanda Woolley, Policy and Implementation Lead for the Elective Care Transformation Programme at NHS England and NHS Improvement
The NHS Long Term Plan set the ambition to reduce outpatient attendances by a third over the next five years. Rheumatology services are leading the way in developing alternatives to the traditional outpatient model so that patients can access the support and treatment they need, at the time they need it.
Most people seen by rheumatology services will have chronic, long term conditions, such as rheumatoid arthritis and will require continuing specialist input to support management of their condition. In fact, rheumatology sees more follow-up attendances for each new first attendance than any other high-volume specialty after oncology and haematology.
However, the traditional outpatient model of routinely scheduled appointments at three, six or twelve month intervals rarely provides an optimal level of care for these patients. With a routine appointment, patients have to attend hospital even if their symptoms are currently well managed. This can be inconvenient and costly for the patient and is an inefficient use of NHS resources. Conversely, patients are not always able to get the support and treatment they need at the time they need it when their condition worsens.
Unsurprisingly then, rheumatology services are paving the way for transforming how to deliver ongoing specialist care for those with long term conditions. New approaches to outpatient delivery established in rheumatology settings include patient-initiated follow-ups, telephone clinics, use of remote monitoring apps, and better education programmes to support self-management. In addition, rheumatology services have taken the opportunity of using specialist allied health professionals, nursing staff and pharmacists to ensure timely access to the right support for managing different aspects of these chronic conditions.
While there are numerous examples of innovative practice, these approaches are not universally implemented across England. The challenge over the next five years is to learn from what has already been achieved and spread this to all areas of the country, both in other rheumatology services and across other specialties.
The Elective Care Transformation Programme supports local health care providers and commissioners to make sure that patients requiring a specialist opinion or treatment see the right person, in the right place, first time and every time. We are delighted to partner with ARMA in hosting the Rheumatology follow-ups: Transforming Outpatients webinar to share the learning of what is already in place and discuss the barriers to further implementation across rheumatology and beyond.
Anyone involved in redesign of outpatient and elective care services is welcome to join our online community of practice where they will find information and guidance for outpatient transformation across 14 high volume specialties and numerous potential interventions and ideas for service redesign. The community of practice also hosts online discussion forums and regular webinars where members can ask questions and share ideas.
To join the elective care transformation community of practice, email ECDC-manager@future.nhs.uk.