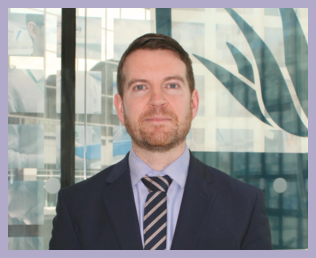 Guest blog by Robbie Turner, Director of England, Royal Pharmaceutical Society
With people living longer lives, the number living with multiple long-term conditions is rising, leading to billions of pounds in additional health and social care costs. This will be a scenario very familiar to the members of ARMA.
Treatment and support for the growing number of people with long term conditions such as arthritis and other musculoskeletal conditions is placing significant demands on the NHS and other public services. Around £15 billion was spent on medicines in 2015/16, which are the most common solution chosen to help manage symptoms for people with long term conditions.  Medicines can be life-prolonging and life-saving, but they can also cause side-effects or interact badly with other medicines being taken.
As the experts in medicines and their use, pharmacists can ensure people get the best outcomes from their medicines, reduce side effects, minimise harm and admissions to hospital, while ensuring resources are used more efficiently to deliver the standard and level of care that people with long term conditions deserve. 
We can also reduce the demand on GPs by freeing up their time to manage more complex or demanding cases.  For example, a group of 10 GP surgeries in York and Hull now employ three pharmacists who specialise in managing patients' medicines. Each pharmacist can do, in 35 hours a week, work that was taking GPs 60 hours a week.  The quality of care around medicines has improved with quicker, more reliable prescribing. This has improved results for patients and saved the practice money which can be put towards other kinds of care.
That's why there's growing recognition from policy makers, fellow health care professionals and patients that pharmacists can play a key role in supporting high quality patient care as part of the integrated healthcare team.
There are pockets of examples of best practice for people with arthritis and musculoskeletal conditions where pharmacists have become part of an integrated team in the community and have improved outcomes for patients.
For example, working as part of the multidisciplinary team in the Rheumatology Department at North Bristol NHS Trust's Southmead Hospital, the specialist rheumatology pharmacist, who is also an independent prescriber, has improved care for over 580 patients on biological immunosuppressant therapy for their rheumatoid arthritis through better monitoring and clinical reviews.  More robust prescribing and screening processes have improved patient safety and led to a six-figure saving for the Trust through increasing efficiency in systems and avoiding medicines waste.
Success stories such as this are growing in number, but are still the exception rather than the norm. They too often rely on committed individuals persisting to secure the kind of support required across the health professions for successful change. To replicate this practice across healthcare and create a more integrated workforce, the Government should establish a proper training framework which will allow all professional groups to work closer together to deliver patient care.
I look forward to the pharmacy profession playing a key role in this bright future.