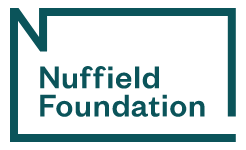 Research funding awarded by Nuffield Foundation's Oliver Bird Fund
The Nuffield Foundation has awarded £4 million to six teams across five UK Universities for research to improve the lives of people living with musculoskeletal (MSK) conditions by influencing policy and practice. Two of the awards, made in partnership with Versus Arthritis, will develop innovative ways to join up MSK data across an area to improve care and service provision. The remaining projects look at different aspects of the causes, consequences, and experiences of living with MSK.
Details of all six projects are available from the Nuffield Foundation website.