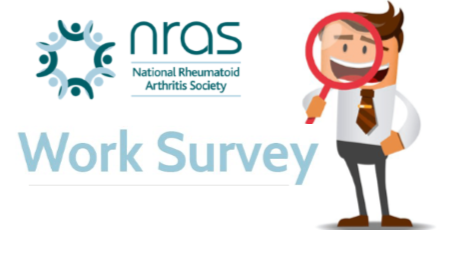 NRAS will be launching its work report, Work Matters, in Parliament on 11th October. We are delighted that the Minister for Disabled People, Work and Health, Penny Mordaunt MP, will be joining us at the event. You can follow the proceedings live on twitter by following @NRAS_UK. The report will then be available to order or download from the NRAS website.
Upcoming NRAS events
The Cambridgeshire RA information evening will take place on 19th October from 7pm to 8.30pm (refreshments from 6.45pm) with the support of the rheumatology team at Cambridge University Hospitals NHS Trust. This free event takes place at The Cass Centre on the Cambridge University Press Site (CB2 8BS). The meeting is open to anyone living with RA as well as their family members, carers, and health professionals.
If you wish to attend, please email groups@nras.org.uk or call Kim or Gill on 01628 823 524.
Rheum for You comes to Swindon and Wrexham
On World Arthritis Day, NRAS will be holding its first Rheum for You conference of the year at Wrag Barn Golf Club in Swindon. The next one after that is in Wrexham on 8th November. At both events we will have representatives from the local rheumatology teams as well as NRAS staff giving a range of excellent talks. 
For more information call Emma on 01628 823524 or email membership@nras.org.uk
NRAS Christmas Cards now on sale!
Our NRAS Christmas cards are now on sale! Featuring seven delightful designs including our new JIA card designed by Eilidh Milne, aged 8, who has JIA. Packs are still just £4 for 10 cards and delivery is still free of charge! Order yours today here!