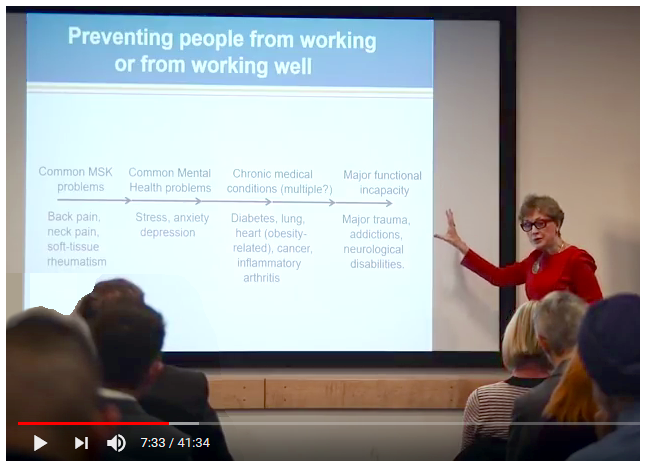 Musculoskeletal conditions, disability and employment
Dame Carol Black is the outstanding expert advisor on health and work and principal of Newnham College Cambridge. Her lecture, delivered in London as part of the ARMA Annual Lecture series, was on progress to date by government, health professionals and employers on musculoskeletal conditions and their impact on employment and a person's wellbeing.
The lecture and reception was well attended with an interesting Q&A session and lively twitter dialog using #MSKatWork.
You can watch the lecture on this page, where you can also find the accompanying slides for the presentation and photos from the event, or see the video directly via our YouTube channel.
Presented in 2018 with the generous support of Arthritis Action.