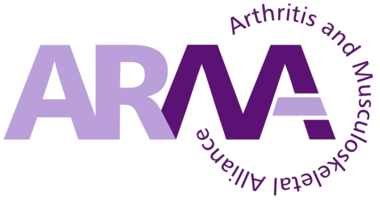 Partnerships for Best MSK Health – ARMA Annual Lecture 2021
When: 6pm, Monday 19 April 2021
Registration: online
We are delighted to introduce our 2021 virtual annual lecture. The event, 'Partnership and Best MSK Health', will be introduced by Andrew Bennett, NHS National Clinical Director of MSK, followed by a panel discussion when he will be joined by:
Nuzhat Ali, National Lead MSK Health, Public Health England
Amanda Hensman-Crook, AHP National Clinical Fellow, Health Education England
Cristina Serrao, Lived Experience Ambassador, Experience of Care Team, NHS England and NHS Improvement
As we rebuild services and support after the pandemic, how can we ensure we deliver the best MSK health for the population? We know that before the pandemic MSK services and support were not delivering for many people with MSK conditions. The need to rebuild after the crisis provides an opportunity to rethink how services are organised and ensure they deliver better outcomes.
Andrew Bennett will outline the direction of travel for MSK services and support. This will be followed by a panel discussion.
To register for this free ARMA event, please follow this link:
https://us02web.zoom.us/webinar/register/WN_bqLF7NIESiyq4Re0gAwKlg