To mark World Arthritis Day on 12th October, Arthritis Action ran a week-long campaign on social channels to raise awareness of arthritis and highlight the impact a year living with the COVID-19 pandemic has had on people living with long-term pain conditions, like arthritis. This included the launch of a new video, where Arthritis Action members and volunteers Leigh Walmsley and Lucy Morley-Williams share their inspiring stories of living with arthritis during a difficult year marked by the COVID-19 pandemic.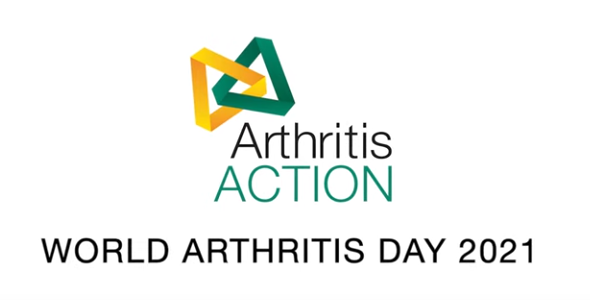 Discussing the campaign, CEO of Arthritis Action Shantel Irwin said:
"COVID-19 has had a severe impact on the lives of people with arthritis. They are feeling despondent about the medical help and personal support available to them during this time, which is affecting their ability to take control of their condition. It's time for a step change in the way we view and treat arthritis so that all people can live active and healthy lives, free from the impact of arthritis."
The full video can now be viewed on Arthritis Action's YouTube page, here.