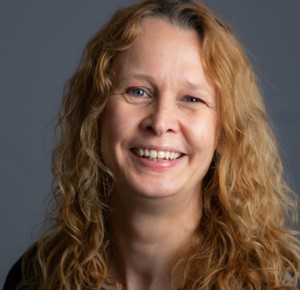 Guest blog by Dr Michelle Farr, Research Fellow at University of Bristol and the National Institute for Health Research Applied Research Collaboration West (NIHR ARC West)
People who experience long-term pain have important insights and strategies that help them manage pain in everyday life. However, they are often not invited to share their knowledge and skills to inform the services that are meant to support them. ARMA has been highlighting the importance of working in partnership with patients and how co-production, where patients and professionals work together, can improve pain services.
As a researcher, I have a long-standing interest in how people who use services can be more involved in improving them. I was excited to be part of a team who had the opportunity to evaluate an innovative approach at North Bristol NHS Trust Pain Management Service, which was developed by patients and staff, to extend the benefits of NHS pain management programmes (PMPs) by enabling PMP participants to form their own peer support group after the PMP ended. These groups built on the social bonds and mutual support already formed during a PMP and combined both the professional knowledge gained from a PMP with the patients' practical knowledge. The idea of these groups was originally initiated by patients, in conversations with clinicians.

Myself and colleagues from the National Institute for Health Research Applied Research Collaboration West (NIHR ARC West) independently evaluated the impact of these 'follow-on' peer support groups. We visited groups and interviewed people who experienced long term pain about their experiences of attending them, or why they chose not to attend them. Previous PMP patients advised us throughout the research including project design, identification and recruitment of people to be interviewed, feeding back on initial findings, and helping share our results.
The research found that for people who experience long term pain, continuing peer-led meetings when a pain management course finishes can be an effective low-cost, social intervention. They could provide enduring emotional, practical and social benefits, with improved self-management skills, stronger social connections and some reduced use of health services.
Following the research, we developed practical materials in partnership with people living with pain to support the development of peer support groups after PMPs have ended. The materials include:
an editable leaflet for clinicians who run PMPs about how to introduce follow-on groups
an editable leaflet for patients that can be printed out and given to PMP participants when follow-on groups are being introduced by clinicians
a short film sharing the experiences of people who have attended these groups
We can send clinicians who are interested in adopting this approach, editable Word versions of these documents, so they can adapt them to their own services. Please email me at m.farr@bristol.ac.uk to receive these.
This research shows the potential of how co-production can be applied in pain services and it's great to see that ARMA's virtual conference 2021 will be looking at how to co-produce service transformation and the role of lived experience. This is a really important area that needs more attention within pain services, so that people who live with pain can better inform and improve services to support them to live well.