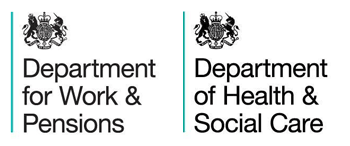 Details of the successful applications for the Work and Health Challenge Fund are available now.
The Work and Health Unit (WHU), which is jointly managed by the Department for Work and Pensions and the Department of Health and Social Care, is using a £4.2m Challenge Fund to test new approaches that can help people experiencing mental health and/or musculoskeletal (MSK) issues stay in work.
The WHU were looking to fund initiatives which will improve our understanding of what works in one or more of the following areas:
Helping people stay in work by increasing their ability to self-manage their conditions.
Helping people access advice and support about what sort of work they might be capable of doing given their wider needs and circumstances.
Developing new approaches to help employers and individuals develop workplace solutions, or ways of working that facilitate greater participation of people experiencing these conditions.
Improving systems by joining up services to strengthen communication, liaison or joint action.
The winning initiatives were:
'Delivering Joint Pain Advice in the Workplace' – Guy's and St Thomas' NHS Trust (Health Innovation Network), delivered by the Health Innovation Network (the Academic Health and Science Network for South London, hosted by Guy's and St Thomas' NHS Foundation Trust) in conjunction with the Bone and Joint Research Office, Royal Cornwall Hospitals NHS Trust.
'WorkFit' -The Pluss Organisation CIC, will test a fast-track, early intervention model of support for people with mental health and musculoskeletal conditions referred from GPs in Plymouth.
'Well@Work' – Southampton City Council, will operate in Southampton and Portsmouth and will build upon existing partnership programmes and will include people with mental health and musculoskeletal conditions at risk of losing their jobs.
'Chatbot' – Remploy Ltd – This GB-wide project will test and learn how best to exploit the use of artificial intelligence, providing empowering strength-based engagement mechanisms via a chatbot, a virtual Coach for those with a mental health and/or musculoskeletal condition.
'The Link' – Social Finance, will enable GPs and other primary care professionals to support employed people with musculoskeletal and/or mental health problems back to work after a period of sickness, absence, injury or disability. It will operate a two-site (Leicester and Newcastle) proof of concept with highly-engaged GP practices.
'I-SWAP' – Keele University will deliver an implementation test-bed of the SWAP vocational advice intervention with employed patients with musculoskeletal conditions consulting a First Contact Physiotherapist.
'Future Bright: Health and Work' – Bristol City Council, provides an innovative solution to supporting people who are in work, at risk of falling out of work and who are on sick leave but are still employed with mental health and/or musculoskeletal conditions and aims to reduce the impact of long-term absence on the employer.
'Construction Industry Peer Support' – Nottingham City Council will evidence how an innovative, joined-up approach between mainstream, community and online services, supported by tailored peer support, enables people in the male-dominated construction industry in Nottingham to self-manage their mental health and musculoskeletal problems and remain in employment.
'Possability People' – Possability People proposes a responsive service to identify and support patients in Brighton, Hove and Crawley through the Musculoskeletal pain pathway who are in work but currently unable to attend, especially those are at risk of losing employment.
'Back-on-Line' – Cardiff University, this proof-of-concept initiative will establish the usefulness of a novel technology app (Back-on-LineTM) to improve self-management of low back pain in the workplace in Cardiff.
'Work Wise' – North West Boroughs Healthcare NHS Foundation Trust, main aim of this project is to enhance self-management resources in Cheshire to help people with musculoskeletal conditions accessing the St Helens Musculoskeletal Service to remain in work or return to work.
'The OTVoc Clinic' – Royal College of Occupational Therapists, will use a stepped care model, delivered GB-wide, via various online platforms. Each patient will receive a personalised Allied Health Professions Advisory Fitness for Work Report that they can share with their GP and/or employer. For those with mental health and/or musculoskeletal conditions.