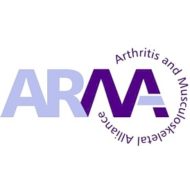 Friday 9 October 2020, 12.30 – 1.30pm
Men with Axial SpA are more likely than women to experience changes to the bones and fusion, and thus they can be picked up using x-ray. Women are more likely than men to experience inflammation rather than fusion, which is visible on MRI but not on x-ray. In this webinar, three consultant rheumatologists will consider what this means for diagnosis and management the evidence, research and case studies. It will also consider issues related to pregnancy and co-morbidities.
Who should attend:
GPs, First Contact MSK Practitioners, rheumatologists, ophthalmologists, dermatologists, gastroenterologists, physiotherapists, anyone managing patients with back pain.