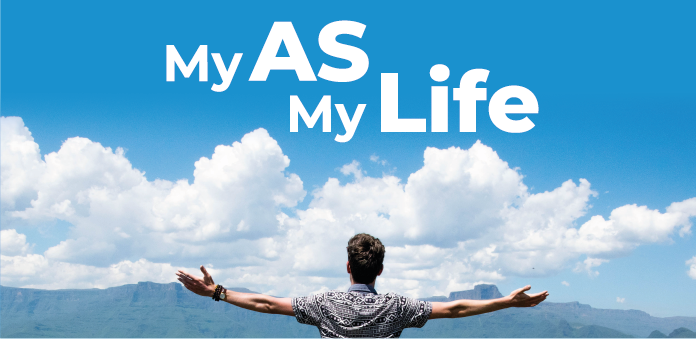 My AS, My Life is a resource hub from NASS to help you build the confidence and skills you need for those times when you have to manage your axial SpA (AS) condition on your own.
It includes self-management guides, videos, blogs and links to a whole range of issues covering both your physical and mental health. 
Each event will be hosted live on the NASS Facebook page, then uploaded to the My AS, My Life webpage.
Here are dates for the upcoming NASS Facebook live sessions:
Thurs 14 Oct, 13.00: Foot health for people with axial SpA, with Dr Lindsey Cherry
Weds 20 Oct, 12.00: Pilates for axial SpA 'improver' session, with Ruth Larkin
Tues 26 Oct, 10.00: Relaxation session, with Ali Potter
Weds 3 Nov, 13.00: Acupuncture for pain, with Ian Appleyard
Weds 10 Nov, 13.00: Looking after your axial SpA in the winter, with Colin Beevor
Weds 17 Nov, 18.00: HIIT exercise session, with Josh Poole
Weds 24 Nov, 13.00: Women and axial SpA, with Dr Helena Marzo-Ortega