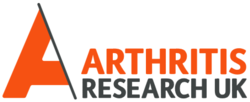 Are you passionate about leading changes in musculoskeletal care?
Arthritis Research UK are delighted to announce the launch of the MSK Champions programme; a prestigious leadership development opportunity.
Together with Ashridge Executive Education, we have created a bespoke leadership initiative, which will support you through a unique development programme to become a Champion of musculoskeletal care.  If your application to this programme is successful, you will be supported and coached to drive improvements in musculoskeletal care within your local health system.
We are looking for individuals who are involved in the design, commissioning and/or delivery of musculoskeletal care, including front line clinicians, public health practitioners, commissioners and service managers.
We are committed to representing the communities within the system that we aim to affect, and so the cohorts of champions will be multidisciplinary and diverse and instead of hierarchical position, we will focus on the potential to lead, adapt to change and deliver impact.
The programme will be tailored to you, ensuring we fully meet your leadership development needs, and crucially support you to make the changes needed in your local area.
It will last for 18-20 months and involve:
5 x residential learning modules at Ashridge Executive Education.
Development and delivery of a work-based MSK service improvement project.
4 x Action Learning Sets.
Access to Virtual Ashridge – an online learning tool to complement your learning.
Ongoing support and connection with Arthritis Research UK and your fellow Champions.
Support from a network of mentors; eminent leaders within the MSK sector.
Support from a panel of patient insight partners.
If you would like to find out more about this amazing opportunity and how to apply, please contact us at champions@arthritisresearchuk.org