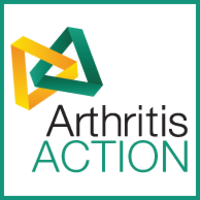 Around half of those with arthritis report increased pain during the pandemic
With over half finding it more difficult to access healthcare
During the COVID-19 pandemic, 42% of people living with arthritis reported that their pain has increased [1] according to a survey by UK Charity Arthritis Action looking at the effects of COVID-19 and lockdown on the daily lives of people with arthritis. Considering there are over 10 million people living with some form of arthritis in the UK [i] this would equate to over 4 million people experiencing increased arthritis pain during the ongoing pandemic.
The survey findings were revealed on Monday, 12 October 2020 to coincide with World Arthritis Day. Of the 147 survey participants, 85% reported increased feelings of loneliness during the pandemic, due to socialising less, whilst over half (54%) revealed that they found it more difficult to access their healthcare facilities or GP practice, and over a quarter (26%) have relied on more pain medication than before due to their increased pain.
At the beginning of lockdown, Arthritis Action moved its free face-to-face local Groups online, to offer people with arthritis much-needed peer support from the comfort of their home.
Arthritis Action member Tom Roberts, 73, who has lived with osteoarthritis for over 25 years, said:
"The ongoing pandemic has come with a whole lot of emotion for me. I've been shutting the world out to feel safe, stocking up with groceries, putting activities and a much-needed house renovation on hold, trying to maintain fitness, and dealing with uncertainty. I'd like to say I'm a glass half full type of person, but during COVID-19 there were times when I had to pull myself up and stay positive. At least we are safe and comfortable, I'd tell my friends. Arthritis Action's support during lockdown has helped me connect with people in my area, sharing support and friendship online when activities are limited. Nobody should face arthritis alone during this time."
Shantel Irwin, CEO of Arthritis Action, said:
"COVID-19 has had a severe impact on the lives of people with arthritis. They are feeling despondent about the medical help and personal support available to them during this time, which is affecting their ability to take control of their condition. It's time for a step change in the way we view and treat arthritis. We want to see the healthcare community and charities working together to support more people to self-manage their condition."
[1] Arthritis Action's COVID-19 and Arthritis Survey Results (2020).
[ i ] https://www.nhs.uk/conditions/arthritis/