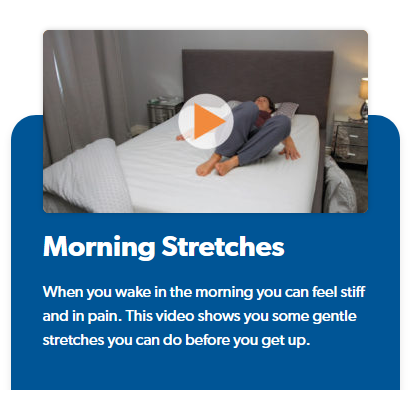 NASS has just released a new series of videos showing how everyone living with axial spondyloarthritis (axial SpA) – including people with ankylosing spondylitis (AS) – can fit some simple but very effective stretches into their daily life.
No Lycra. No trainers. No gym.
These videos were developed with with a group of specialist axial SpA (AS) physiotherapists from AStretch. They include stretches which patients can do in bed in the morning and stretches for while waiting for the kettle to boil, at the kitchen table and on the sofa to name a few. Everyone featured in the videos has a diagnosis of axial SpA (AS).