The government has announced a relaxation of the guidance to people in England who are clinically extremely vulnerable and therefore were advised to shield. (At the time of writing, guidance in the other nations had not changed). The chance of encountering coronavirus in the community has fallen: less than 1 in 1,700 are now estimated to have the virus, down from 1 in 500 four weeks ago. Whilst the relaxation is good news for many people who have gone months without leaving their houses, ARMA remains concerned that important protections are being lifted too soon.
From 6 July, people shielding in England are advised that they:
Can go outside for exercise
Can meet in a group of up to 6 people outdoors, including people from different households, while maintaining strict social distancing
Single adult households can form a 'support bubble' with one other household.
No longer need to observe social distancing with other members of their household.
From 1 August 2020 shielding in England will be paused, meaning that people on the shielding list are advised to follow the same advice as the clinically vulnerable group, meaning that they can go out but should strictly follow advice on social distancing, hand washing, etc. This means that people who are shielding and cannot work from home will be able to return to work provided their workplace can be made COVID-safe. However, there is no indication of what happens if a person's workplace cannot be made safe. Entitlement to statutory sick pay (SSP) is being removed. Employers will still be able to furlough staff, but furlough is also being scaled back.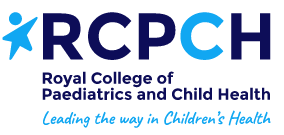 ARMA is pushing for increased employment rights, the reinstatement of SSP for those who are clinically vulnerable and cannot safely return to work. Not everyone's risk level will be the same. Many who are currently shielding may not need to do so. In fact, guidance for children shielding has been changed to a more personalised approach for those with rheumatology conditions.
There are many people who will benefit from the fact that they can safely get out more and meet people. However, we are aware that this can be very difficult and scary for people who have remained indoors for so long.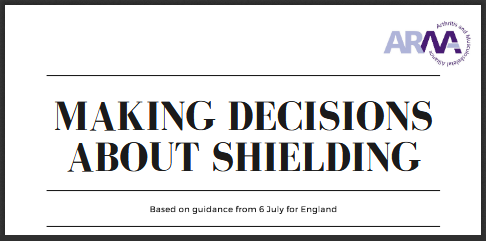 ARMA members have produced some advice for people in this position to help them decide when and how to begin to get out, which is available on many of our members' websites. It is important for people's MSK health and their mental health, that people do not keep to restrictive shielding measures for longer than necessary. On the other hand, it is important that they are not forced into having more contact with others than is sensible for their situation.