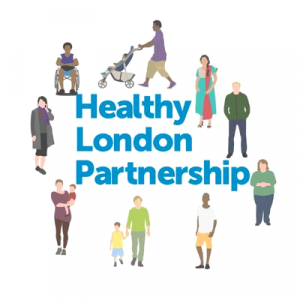 As you are hopefully already aware, a clinically-led programme called London Choosing Wisely is underway to develop pan-London policies for eight treatment areas, to ensure patients across London have consistent access to treatment that improves their health, based on the latest available evidence.  Full details about the programme, including a list of Frequently Asked Questions, are available online via: healthylondon.org/london-choosing-wisely. 
The London Choosing Wisely programme expert groups for knee arthroscopy, varicose vein procedures, and cataract surgery have now prepared a draft pan-London policy in their treatment areas.
Built into the programme is a 'sense checking' and feedback phase. Please note that this is not a consultation but an additional phase of the programme particularly seeking comments on how easy each draft policy is to follow and the clarity of the language used.  London Choosing Wisely is advisory and the statutory duty for approval of London-wide policies rests with each CCG governing body who will have the opportunity to further review, engage and consult in line with local governance processes, before making a decision on implementation.
Sense checking phase
The sense checking and feedback phase is now open for these treatment areas.  We invite comments from the London's Healthwatch networks, patient associations and patients with an interest in these treatment areas via the following the online feedback forms:
The sense checking phase of the programme for all three draft policies will remain open until 9am Monday, 10 September 2018. 
Comments will be fed into the relevant expert groups, so that members – made up of primary and secondary care clinicians, public health experts, and patient representatives – can take on board feedback before finalising the draft policy.  Once agreed at Task and Finish Group level, each draft pan-London policy will be presented to the London Choosing Wisely Steering Group for approval of the review process and to ratify the policy.
What this means for patients
The aim of the programme is to reduce variation of care for patients across London by providing doctors with the latest evidence on what treatments should be offered to patients to achieve the best health outcome whilst also seeking to ensure that patients do not receive unnecessary treatment or intervention that will have little impact on their condition. The draft policies developed will be clear, easy to follow and use, and encourage conversations between patients and clinicians about the most clinically effective treatment available.
The programme will ensure a more standardised implementation of best practice and equal access to treatment that is consistent, clinically appropriate and based on robust evidence – all with a sharp focus on improved patient outcomes.
The London Choosing Wisely programme itself is advisory and the statutory duty for approval of London-wide policies rests with each CCG governing body who will have the opportunity to consult and debate the draft policies further, before making a decision. CCGs will further engage and / or consult locally, prior to implementation, as required.