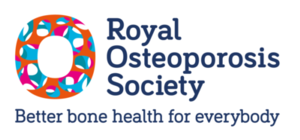 Royal Osteoporosis Society supports APPG on Osteoporosis and Bone Health inquiry into Fracture Liaison Service provision
The Royal Osteoporosis Society provides the secretariat to the recently established All Party Parliamentary Group (APPG) on Osteoporosis and Bone Health. The APPG was launched in March 2021 and its first act was to open an inquiry into the postcode lottery for access to Fracture Liaison Services (FLS).
The inquiry is currently well underway. Written evidence submissions were invited throughout June, and two successful oral evidence sessions took place in July. Speakers included National Clinical Director for MSK Andy Bennett, at the first session, and FLS database lead at the Royal College of Physicians, Kassim Javaid, at the second session. You can watch the oral evidence sessions here.
The inquiry will publish its findings in a policy report due to be launched in Parliament in December.
Judith Cummins, Labour MP for Bradford South, who co-chairs the APPG with Lord Black of Brentwood said:
"The sheer scale of undiagnosed osteoporosis and the lack of awareness of this condition means our All-Party Parliamentary Group can really make a difference in campaigning for earlier diagnosis and better treatment."
If you would like to know more about the work of the APPG on Osteoporosis and Bone Health, please email appg@theros.org.uk.