Resources: Documents and Downloads
This is where we will make available ARMA documents and member publications including studies, reports, maps, data, toolkits, lecture notes and useful links that we think will be helpful and interesting.
We will add more documents here over time, reintroducing files and adding new publications and research as we refresh our website, so be sure to check back.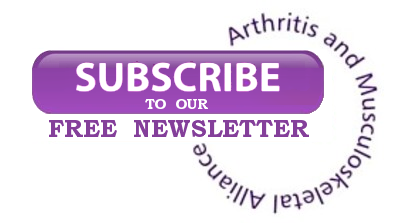 ARMA produces a monthly e-newsletter which will keep you up to date with news from our members and the MSK sector.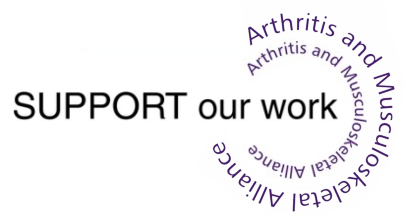 ARMA is a registered charity working to ensure that everyone with MSK conditions receives appropriate, high quality interventions to promote their health and well-being in a timely manner.
Specialist Guidance
Urgent and Emergency Musculoskeletal Conditions Requiring Onward Referral
This updated guidance follows the specialist guidance document produced during the first phase of the coronavirus pandemic. The guidance supports primary and community care practitioners in recognising serious pathology which requires emergency or urgent referral to secondary care in a patient who present with new or worsening musculoskeletal (MSK) symptoms.
Open the document [pdf] here.
Principles for COVID-19 vaccination in rheumatology for clinicians
Patient organisations and professionals are receiving a large volume of calls from patients to advice lines about the suitability and timing of the COVID-19 vaccines. This resource gives answer to the common questions to help ensure that we provide the same advice where possible. It will be updated as further information and evidence emerges so please check regularly to ensure your information remains up to date.
Visit our Covid-19 Vaccination and MSK page.
Work and Arthritis
The Working with Arthritis page on the ARMA website gathers together resources, reports, advice and useful links dedicated to helping the working situation of employees with MSK conditions.
Musculoskeletal disorders are the second biggest cause of work-limiting health problems and sickness absence in the UK, representing a huge cost to the economy in terms of lost working days and employment support. Evidence shows that people with MSDs want to work but require more help and support to make this possible.
ARMA Documents

Musculoskeletal Toolkit
Musculoskeletal toolkit launched to help employers support people with musculoskeletal conditions
ARMA worked with Public Health England and Business in the Community to develop a new toolkit for employers in the workplace, which launched at the Health and Wellbeing at Work Conference in the NEC today (7 March 2017). Musculoskeletal conditions are an important consideration for businesses as they are a leading cause of pain and disability in the UK, affecting many employees.
The toolkit draws together information for employers to support staff in the prevention, early identification, management and adaptation for people affected by musculoskeletal conditions. The musculoskeletal toolkit is a simple step-by-step guide dealing with back, neck, muscle and joint pain at work. It will help employers access the best free resources that are available for their organisation and employees.
You can access the toolkit from the Business in the Community website.
Global Burden of Disease
GBD Study – UK Focus
The Global Burden of Disease study (2010) was published in The Lancet in March 2012, is "the largest ever systematic effort to describe the global distribution and causes of a wide array of major diseases, injuries, and health risk factors." Devised and collated by the Institute for Health Metrics and Evaluation (IHME), GBD 2010 is the first comprehensive study of the impact of all diseases and risk factors worldwide.
Drawing out the study's data related to health in the UK shows that musculoskeletal conditions have the third greatest impact on the overall health of the population, considering both death and disability.
Resources for Primary Care
The following resources are designed to help you play a part in reducing delays to diagnosis.
Including which clinical features in patients with back pain should raise suspicion of SpA, how to investigate in primary care and the criteria for referral to secondary care.
A user-friendly guide to inflammatory arthritis for primary care professionals.
Includes when to suspect an inflammatory arthritis, to whom to refer and with what urgency and how to manage inflammatory arthritis.
A range of events and guides to ankylosing spondyloarthritis for health professionals.
LUPUS UK's guide to introduce nurses to systemic lupus erythematosus (SLE) including symptoms, treatment and wider issues such as fatigue and psychological impact.
Sets out the latest thinking in EDS, including the new approaches to diagnosis and as they relate to primary care.
A range of resources for GPs, midwives and physiotherapists.
Public health

Physical activity guidelines
With the growing emphasis on public health and healthy living, there is an increasing recognition of the importance of physical activity for preventing and reducing the impact of long-term conditions such as MSK disorders.
These guidelines on physical exercise from the CMO are not new but are still useful resources in this area, in a very broad sense.
ESCAPE-pain
(Enabling Self-management and Coping with Arthritic Pain using Exercise) is a rehabilitation programme for people with chronic joint pain, typically knee osteoarthritis. It integrates self-management and coping strategies with a progressive exercise regimen bespoke to each individual. The programme helps people better understand their condition and realise exercise is a safe and effective self-management strategy that can be used to reduce the physical and psychosocial effects of joint pain.
The website has been developed for healthcare professionals, with support from Health Education South London and Arthritis Research UK, to further spread the programme. It contains all the resources needed to set up and deliver the programme locally, which are available to download free of charge.
Read more about ESCAPE-pain.
Care Planning
Care and Support Planning Guide
The Care and Support Planning Guide is an interactive PDF designed by National Voices for anyone with health and care needs.
It will help you to understand what care and support planning is and how it might help you, and get started with care and support planning An easy read version is also available. Click on the document icon to read more.
Care Planning and Musculoskeletal Health
This is Arthritis Research UK's report on care planning and the impact it could have on people living with musculoskeletal conditions in the UK.
Care planning can enable people to self-manage their condition, and to identify actions they can take to improve their own health. Despite the NHS commitment to offer everybody with a long-term condition a personalised care plan, we found that just 12% of people with a musculoskeletal condition currently have one.
Clinical Networks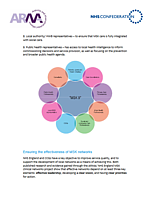 Developing MSK Networks – Resource pack
This Resource Pack provides healthcare professionals as well as commissioners and providers of MSK services with a framework for planning and developing a local MSK network, and signposts to a wide range of additional materials which may be useful as they undertake this task.

It has been co-produced with the MSK community, and distils some of the findings of the project to date, providing a practical resource to support CCGs seeking to improve outcomes for all forms of MSK disorders through a "networks" approach and with patients at the heart.
The pack is intended to inform and enable conversations about improvement, innovation and care coordination in MSK, and as such it is intended to be a "living document" – ie it may evolve over time depending on these conversations.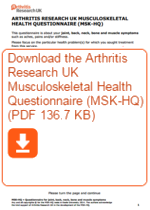 Musculoskeletal Health Questionnaire
The MSK-HQ is a short questionnaire that allows people with musculoskeletal conditions (such as arthritis or back pain) to report their symptoms and quality of life in a standardised way. It was developed jointly by the Arthritis Research UK Primary Care Sciences Research Centre at Keele University and the University of Oxford, co-produced with active participation and feedback from people with arthritis and musculoskeletal conditions, clinicians and academics. The purpose of the work was to develop holistic indicators that reflect how well services improve quality of life for people with musculoskeletal conditions, such as arthritis or back pain. The MSK-HQ instrument is designed to be used across different musculoskeletal care pathways in different healthcare settings.
You can read more about the development and validation of the MSK-HQ in BMJ Open.
Effective Networks

for Improvement
Networks play many roles in healthcare, and they are growing in number and importance in UK healthcare. They are ideally placed to tackle systemic and complex problems faced by commissioners, providers and regulators, as well as frontline staff and service users. Research has confirmed that networks are uniquely positioned to support quality improvement, and can provide a neutral environment where individuals from different organisations, disciplines and constituencies can collaborate on an equal footing, freed from the constraints and competition created by more hierarchical structures.
This Health Foundation report will help those who want to use networks as a mechanism for change, and guide improvement leaders to ensure their networks are designed and run in line with what works best.
Good Practice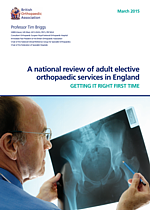 Orthopaedic Services – GIRFT Reports
Getting It Right First Time (GIRFT) is an NHS improvement programme delivered in partnership with the Royal National Orthopaedic Hospital NHS Trust. GIRFT have produced two reports on orthopaedics, one in March 2015 and a follow up in February 2020 as well as one on spinal surgery in January 2019.
Read the GIRFT reports here.
Prioritising person-centred care – the evidence
National Voices have put together these pages detailing the evidence for the effectiveness of person-centred care, in order that commissioners, health professionals and service-user groups can see what works best and how to invest time and resources. Person-centred care involves placing people at the forefront of their health and care. It ensures people retain control, helps them make informed decisions and supports a partnership between individuals, families and services.
The National Voices guides cover the main components of person-centred care across five booklets: supporting self-management, supporting shared decision-making, enhancing experience of healthcare, improving information and understanding, and promoting prevention.
Commissioning (England)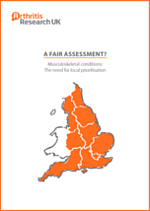 MSK – The need for local prioritisation
Arthritis Research UK have published a report making a series of recommendations designed to improve the recognition of conditions such as osteoarthritis and back pain in assessments. It is called A Fair Assessment? Musculoskeletal Conditions – The need for local prioritisation'.
The report sets out the results of research into the Joint Strategic Needs Assessments (JSNA) and Joint Health and Wellbeing Strategies (JHWS) of the 152 local authorities that have a statutory duty to publish them, along with any supporting documents.
In particular, we looked for the number and context of mentions of:
Generic mentions of arthritis and musculoskeletal conditions/diseases
Osteoarthritis
Back/back pain
Fragility fractures, bone health, osteoporosis and falls owing to an underlying musculoskeletal conditions.
The PCRS and ARMA Guide to Commissioning
The full title of 'Expert Opinions in Rheumatology', Issue 2, is the Primary Care Rheumatology Society's Guide to Commissioning Musculoskeletal Services.
This document describes good practice in Commissioning and MSK services, reviews current services, and outlines a redesign of current systems with patient-focused and outcome-driven services at its heart. The PCRS devised this guide together with ARMA, the British Society for Rheumatology (BSR), and the British Orthopaedic Association (BOA).
BOA Commissioning Guides
Each of these guides, provided by the British Orthopaedic Association, has been put together by a dedicated guidance development group, which has representatives from Specialist Societies, primary care, physicians, commissioners and patient groups as well as other clinicians involved in the delivery of the service.
A distinctive feature of the guides has been the development of online Commissioning Dashboards and Procedures Explorer Tools for each of the surgical procedures covered. Each Dashboard shows indicators for activity commissioned by CCGs for the relevant surgical pathway and provide an indication of the quality of care provided to patients based on metrics such as length of stay and readmission rates.
Visit the BOA website for more background and to download the Commissioning Guides.
Ealing CCG MSK JSNA Chapter
NHS Ealing CCG Musculoskeletal Services, led by Dr Ian Bernstein, published this Chapter for Ealing Joint Strategic Needs Assessment in September 2014.
In this ARMA webinar Ian Bernstein explains how and why the JSNA chapter was developed.
International / BJD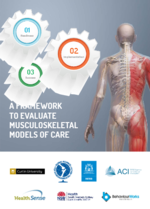 A Framework to Evaluate Musculoskeletal Models of Care
The first internationally-informed Framework for Developing and Evaluating Musculoskeletal Models of Care has been developed by a team of Australian researchers in partnership with The Global Alliance for Musculoskeletal Health.
What are Models of Care?
Models of Care are guides or policies that outline the principles of care for particular conditions and how to implement that care in a local setting.
Who is the Framework for?
The Framework is intended to help those tasked with planning, implementing or evaluating health services to achieve an optimal Model of Care and its sustainable implementation. While the World Health Organisation has developed a guide to assist nations in assessing capacity for responding to the burden of cancer, diabetes, cardiovascular disease and lung diseases, this Framework assists nations specifically address musculoskeletal health challenges through Models of Care.