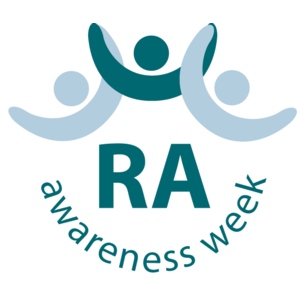 NRAS is pleased to announce the first ever Rheumatoid Arthritis Awareness Week in the UK, a week dedicated solely to raising awareness of RA. The week will be held from Monday 24th June to Sunday 30th June and the theme this year is that young people get RA too. Many of our supporters have told us that a common response to mentioning their RA is "my granny gets a bit of that," so we want to dispel the myth that RA is not a disease of the elderly caused by a lifetime of wear and tear. Instead we want to emphasise that it is an autoimmune disease with no age barriers. Most people are still of a working age when onset occurs so it truly is a life changing disease. Events and activities will be planned throughout the week so watch this space to find out more.
New foot surgery section on NRAS website
NRAS have a new foot surgery article, to complement the 'Foot Health' section that launched last year. This article offers information on a variety of different types of foot surgery, and is a welcome addition to the NRAS website. To read the article, please click here.
In January the NRAS Tea Party was re-launched after being spruced up and a new recipe book added. The aim is for as many people as possible to join in with a fun and easy way to raise awareness and funds for NRAS. What better excuse to eat cake and spend time with your favourite people?! Find out more on the NRAS website where you can download or request a hard copy of the Tea Party fundraising pack, including recipe ideas from celebrity bakers Lorraine Pascale, Gregg Wallace and the Fabulous Baker Brothers. For any queries contact NRAS at fundraising@nras.org.uk. Happy baking!
Sky Diving
Take part in the NRAS Tandem Skydive on Saturday 11th May at Hinton Airfield in Northampton.  Minimum pledge is £350.00 which includes your registration fee of £80.  It's a great afternoon for all so come along and take the plunge.  For more information please contact Val at val@nras.org.uk / 01628 501547 or visit the NRAS website at www.nras.org.uk/events.