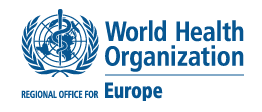 A report by Public Health England has been published in the World Health Organization's European journal, Public Health Panorama.
"Developing partnerships and a whole-system approach for the prevention of musculoskeletal conditions in England"
Abstract: This case study reviews the experience of PHE in developing and implementing a public health approach to the prevention of and early intervention in MSK conditions. We reflect on key elements of the approach, and the essential role of galvanizing and supporting partnerships, as well as achievements and lessons learnt so far.
Achievements: Since 2013, through investment in people and partnerships, evidence synthesis, development of support tools and communications, we have built a strong foundation for MSK public health in England. Important relationships have formed and policy direction and commitment established for health improvement, work and health, health intelligence, local planning and delivery, the public health workforce and embedding MSK health in the work of Public Health England.
Lessons learnt and recommendations: Significant progression of the MSK conditions prevention agenda in England has been possible because of strong partnerships based on a clearly articulated common vision and a shared narrative for a public health approach. On this journey, we have adopted dynamic reflection and review as a critical part of our growth as a partnership and network. Ultimately, only a whole-system approach to MSK health can substantially reduce the burden on those affected, their families and carers, public health and care services, the economy and the wider society. Flexible, committed partnerships, when combined with sustained political will and leadership for change, can bring this about.
Click here to open and download the report in PDF.