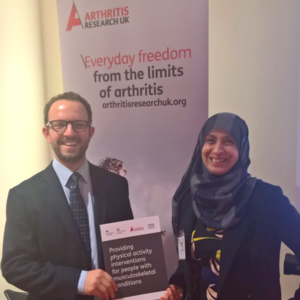 This month Arthritis Research UK launched the new report 'Providing physical activity interventions for people with musculoskeletal conditions' at the Local Government Association/Associated Directors of Public Health conference on the 9th of March, where we also ran a policy session outlining the work in the report and the wider relationship between physical activity and musculoskeletal health.
Joining us at the event were speakers from Public Heath England, the Royal Borough of Greenwich and an expert patient on exercising with arthritis and we were very pleased that delegates from a wide range of professional backgrounds attended the session.  We also promoted the report this week at the PULSE live conference where we spoke to GPs about physical activity programmes in their local area.
For more information about the report and to download a copy, please visit the following page:
http://www.arthritisresearchuk.org/mskinterventions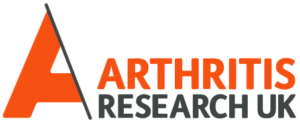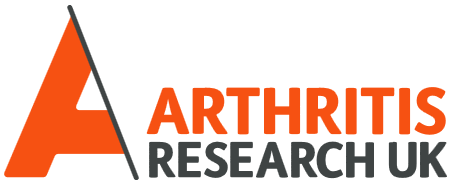 Everyday exercises for everyday lives
To help people with joint pain keep moving, Arthritis Research UK has launched the 'Everyday exercises for everyday lives' programme, in partnership with Voltarol Emulgel P*. This includes short, easy-to-follow exercise videos that have been specially designed by the experts at Arthritis Research UK for people with joint pain, so they can be easily incorporated into everyday life.  The exercises aim to deliver real results for back, shoulder, knee, hip and hand pain.
For more information please visit:
https://www.arthritisresearchuk.org/everydayexercises.aspx