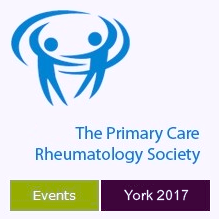 The annual PCRS Conference in York features a highly respected hands-on, friendly educational conference for GPSIs in MSK + Rheumatology where you can learn from, build contacts and mix with your peers.
Start Time           Thursday, 16th of November 2017 – 12:00
End Time             Saturday, 18th of November 2017 – 13:00
There are still places available and you can now see the full conference programme with expanded details of the Workshop sessions, and download the delegate application form here.
For details of the venue, visit the event's page on the PCR Society website.