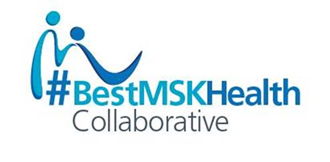 The

BestMSK Health programme has collaboratively codeveloped, with stakeholders and lived experience partners, draft high-level metrics to support the measurement of primary and community MSK service delivery.
MSK professionals, analysts, leads/managers, commissioners or anyone working in the improvement of MSK services are encouraged to provide their feedback on these recommendations through a quick online survey, which is now open.
Feedback is welcomed from MSK professionals, analysts, MSK leads and managers, commissioners, MSK lived experience partners and anyone who is involved in system-wide transformation and improvement of MSK services.
The survey, which closes on 30 June, will take less than five minutes to complete and feedback will be used to inform MSK metric development and evaluation.