Patient Conferences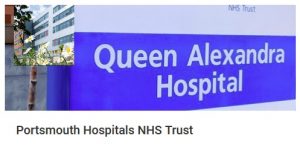 Did you miss getting to the Rheumatology Conferences in 2016?
Love Your Bones, June 2016
Day to Day Living with Arthritis, September 2016
If yes, don't worry. We are pleased to say that some of the presentations from both events are now available on the Portsmouth Hospitals NHS Trust You Tube page.
Patient Advice and Information Line
Did you know that there are two options for the Patient Advice and Information line?
Email: Rheumatology.pail@porthosp.nhs.uk
and
Telephone: 02392286935
Please ensure that you leave the correct information:
Full Name
Date of Birth
Hospital Number
Brief information about what your call/email is about
Colin Beevor – Matron and Service Manager
Department of Rheumatology
Queen Alexandra Hospital
Cosham, PO6 3LY
02392286142