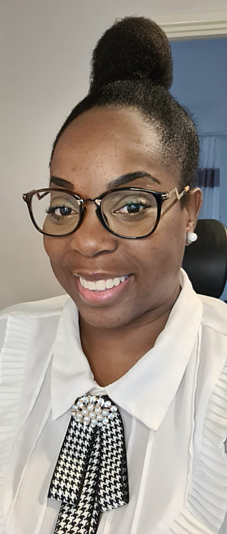 by Adanna Williams, BestMSK Health Collaborative, Deputy Director
This week many of us are returning to work or starting our first week of 2022 having had a difficult Christmas period supporting and delivering services. I am mindful that the impact of focusing efforts to combat the Omicron variant has the potential to widen health inequalities. I have acknowledged how challenging this can be for those who need to access our services and those who are awaiting interventions.
In the BestMSK Healthcare Collaborative programme (an NHS England and Improvement programme), equality, diversity and inclusion (EDI) continues to be a key priority. We are committed to investigating and understanding all the groups most at risk of health inequalities who need our services. We are using a population health management approach and developing regional MSK networks to achieve this. This way we can understand areas that are working well and those to prioritise for improvement. Using this approach also allows for a whole system view of the experience of care for individuals that access our services and can inform strategic plans as we move forward. It also affords the opportunity to capture areas that were able to sustain activity during pressured times, using innovative approaches to care and treatment.
A critical aspect of our network development is linking in with key regional and national partners. They include those in the NHSEI Health Inequalities team, Personalised Care team, NHSX, Integrated Care Systems (ICS) as well as ARMA to name a few. We are proud to be pioneers with our inclusive approach to co-production which enables us to evaluate and plan services in a meaningful way with those who use them. Our Lived Experience Partners are key members of our team and help us to ensure that Health Inequalities and the service user is never an afterthought in what we do.
I have always been passionate about championing equality, diversity and inclusion in all aspects of my life. I've felt privileged to join esteemed colleagues, such as ARMA Chief Executive Officer Sue Brown, and Director of Health Inequalities in NHS England and Improvement Dr Bola Owolabi on the 2021 ARMA Health Equalities Roundtable. The process and subsequent report highlighted the scale of the challenge and solutions for consideration. I strongly urge you to read the report which can be accessed on the ARMA website.
Looking to the future, we have begun work to shape our next steps to align with NHSEI 2022/23 priorities and operational planning guidance. Moving forward, we will continue to work in partnership to address health inequalities, building on the Core20PLUS5 approach. In the short-term our priorities will be the restoration and improvement of elective care MSK services with a focus on whole pathway transformation. That means looking at preventative measures, improving access, getting the right care and ensuring that there is the right community and rehabilitation support for better outcomes. We plan to ensure there is better identification and support for those waiting for planned care. We also plan to introduce and enhance measures to reduce the elective care backlog and long waits. We want to continue to work collaboratively with our partners to develop frameworks, along with advice and guidance to reduce reliance on opiates by offering alternative methods to support pain management.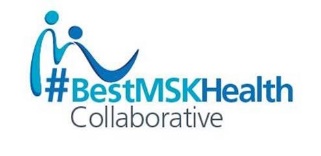 This is no easy task and will need significant commitment and dedication to achieve. We are optimistic and recognise what we need to do to realise our ambitions. Improved data collection and reporting will enhance this and other activities in our programme. We are proactively working on strategies to invest in workforce whilst supporting their health, wellbeing and safety. We are also building on lessons learnt prior to and during the pandemic to adopt new models of care and optimise the use of digital resources. We are keen to fast track our network development to improve partnership working across systems to improve productivity and performance. This is a start of the MSK marathon we have ahead – together in partnership we will continue to work hard to reduce health inequalities and ensure best MSK health for all.