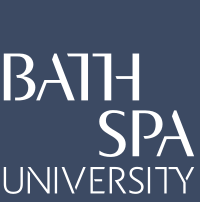 Accredited pharmacists in England, Wales and Northern Ireland can offer an enhanced patient service called a Medicines Use Review (MUR).  This structured review is free to patients, and is designed primarily to help them manage their medicines more effectively.  Little is known about how often this service is used for people living with pain. We know little about pharmacists' and pain patients' views of what happens in pain-related MURs, or why they don't engage, and what they would like to happen.
We know GPs and pharmacists do not collaborate well over MURs but not enough about why. If we knew more about how best to use MURs for pain patients, we could significantly reduce their suffering. Hence the aim of this research is to optimise the MUR service for pain patients, pharmacists and GPs.
Objective 1: To establish how many Medicines Use Reviews are conducted for pain patients within a UK sample, using these data to estimate national usage. We will also investigate any trends regarding who does pain-related MURs and related demographic variables if the sample size allows. This objective will be achieved via an online survey with appropriate statistical analyses of numerical data. In practice, it is nearly always community pharmacists who conduct MURs, so we will focus on them, henceforth simply calling them "pharmacists".
Objective 2: To explore what would constitute an optimum pain-related MUR service, according to the views of the three key groups of stakeholders: pain patients, pharmacists and GPs. We will conduct in-depth interviews with 30 community pharmacists, 30 pain patients and 30 GPs about three key issues. Firstly, we will explore their views of MURs: what currently happens, what they would like to happen in an optimal future, and how many pain-related MURs they engage in (patients/pharmacists) or receive information about (GPs). If NHS England has proposed any changes to MURs, as has been suggested may happen, we will also investigate participants' views on these. Secondly, we will research how these three groups think MURs could impact on analgesic medicines optimisation, notably opioid prescribing, a topical clinical issue.  Thirdly, we will research if our three stakeholder groups think MURs could discuss the impact of pain on work, given that work can be a key health outcome yet is not currently included. We will conduct thematic analysis on our interview data, and engage participants with checking analyses as part of our co-creation of new knowledge about what is needed to optimise MURs
Objective 3: To combine our data analysis with stakeholder input and relevant resources, following behaviour change and implementation science guidelines, producing 3 templates to help pharmacists, pain patients and GPs optimise use of MURs.
Objective 4: To evaluate these 3 templates via an online stakeholder study, which includes patients/pharmacists trying the templates, so they are fully ready for a future trial.
This project is a cost-effective way to benefit pain patients' lives by supporting them to engage effectively with MURs. It should also benefit pharmacists and GPs, since our best practice templates enable optimum MUR use.
Pain is a good exemplar of conditions labelled as having medically unexplained symptoms so this research has great potential for application to MURs for other conditions that can have unexplained elements like depression, anxiety and fatigue. There is a very similar service to the MUR in Scotland called the Chronic Medication Service – we focus on MURs here but much of our work should be applicable to the Scottish service in considering how to maximise medicines optimisation and whether work can be a part of the conversation within a medicines review framework. A recent review showed that not enough is known about the current state and potential of MURs and it is imperative that this is addressed, to reduce the suffering to themselves and others that pain patients currently endure.
Contact:
Elaine Wainwright, Senior Lecturer in Applied Psychology
Bath Spa University