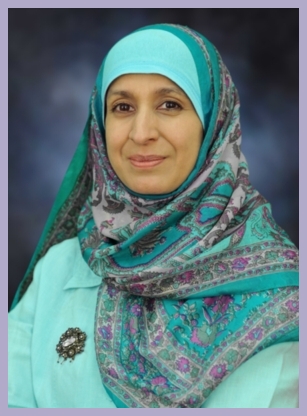 Blog for #BoneJointWeek from Nuzhat Ali, National Lead for Musculoskeletal Health for Public Health England.
Every October, Bone and Joint Week helps get people thinking about one of the most widespread and pressing health issues of our times – musculoskeletal (MSK) health.
Good MSK health is when muscles, bones and joints are working together to carry out daily functions and activities with ease and without pain or discomfort.   
The coronavirus pandemic has changed the way many of us think about our health and wellbeing, especially how we achieve good MSK health. People's work has been significantly affected, with many of us working from home on makeshift desks and/or lap-tops balanced on our knees, leading to muscular pain and fatigue. Add in stress, anxiety, lack of regular physical activity and weight-gain and we are at risk of poorer MSK health.
There are some early indications that the MSK health of the population may have deteriorated as long-term conditions are harder to manage and people become less active while working from home or whilst on furlough. A healthy workforce supports a healthy economy and as one of the leading causes of absence from work, MSK health is vital.
One in four people have an MSK condition like back and neck pain, and arthritis in the UK, and half of those people live with pain every single day. Intelligence from Versus Arthritis, patient helpline and surveys, indicates that the experience of self-shielding and social distancing during lockdown has had negative impacts on the health and condition of people with arthritis, with anxiety and reduced physical activity causing symptoms to flare.
We know from research that if an acute MSK condition, such as a back, neck or repetitive strain injury is not managed well, this can increase the risk of re-occurrence and potentially become a chronic problem.  
Organisations need to be encouraging and support staff equipment requests, where the need is identified. There are some good resources here:
https://www.csp.org.uk/public-patient/keeping-active-healthy/staying-healthy-work
https://www.hse.gov.uk/toolbox/workers/home.htm
To reach our goal of more years of life in good health, free from disability, pain and inequality, now, more than ever, we need to support good MSK health. To get back on track, people need support to help them manage their own MSK health. Ways to help us maintain our health include early intervention and/or treatment, to move more and exercise where possible, take a daily dose of 10 micrograms of vitamin D and look after our mental wellbeing.
Calls to action: See the resources for what can help. Because good musculoskeletal health is now more important than ever.