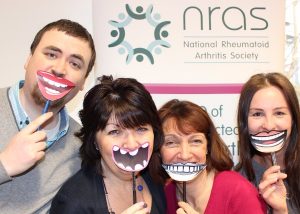 RA Awareness Week is coming soon…19-25 June 2017.
Awareness packs will be sent out in early April and you can request your copy by emailing enquiries@nras.org.uk today.


Over 30 charity CEOs write to DWP about changes to Personal Independence Payment (PIP)
On 15th March, the Chief Executives of over 30 charities and organisations (including NRAS) wrote an open letter to Minister for Disabled People, Health and Work, Penny Mordaunt, urging her not to proceed with damaging changes to Personal Independence Payments. You can read the letter here.