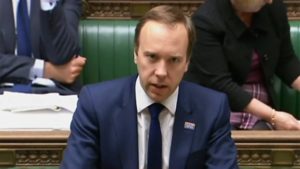 Prevention is in the news this week as Health and Social Care Secretary Matt Hancock announced that prevention must be at the heart of the NHS long-term plan, with more spending on community services.
This is welcome news and something ARMA and our members have long called for.
The new prevention vision aims to ensure that people can enjoy at least five extra healthy, independent years of life by 2035, while narrowing the gap between the experience of the richest and poorest.
ARMA will continue to call for this to include a focus on MSK conditions. As the leading cause of years lived with disability, MSK health is essential to independent living and managing your health. There can be no health without MSK health.