On 10th July 2017, NICE issued a new Technology Appraisal (TA) for bisphosphonates which links the recommendations for drug treatments to advice on fracture risk assessment outlined in their earlier guidance. The TA is not intended to provide treatment thresholds but offers recommendations on cost-effective use of bisphosphonates when using fracture risk assessment as described in their guideline www.nice.org.uk/guidance/cg146.
For the first time, these recommendations will apply to men as well as women.
The TA says that provided an individual meets the criteria for fracture risk assessment there should be no financial barrier to them receiving bisphosphonates if they have a fracture risk of at least 1% using FRAX or QFracture. If that person does not get on with an oral treatment, intravenous (IV) bisphosphonates can be given instead.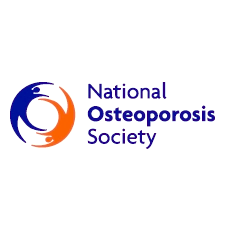 Anne Thurston, Head of Policy at National Osteoporosis Society, says, "We welcome this clear guidance from NICE which says that cost will not be a barrier to these treatments for people at risk of a fracture from osteoporosis. Doctors need to look at a number of risk factors when they decide whether somebody would benefit from taking a medicine, and discuss the risks and benefits for that person.
"Now that NICE has issued this appraisal, we need to make sure that doctors are given the information they need to support their decisions about which patients need a treatment. Osteoporosis and fractures cause pain, disability and loss of independence and as a charity we are dedicated to ensuring that people have the care and support they need to live well with the condition. This MTA is a useful step in the right direction in the fight against broken bones."
If a doctor wants to prescribe IV bisphosphonates without first trying an oral treatment, their fracture risk needs to be at least 10% using FRAX or QFracture.
Non-bisphosphonate treatments for osteoporosis will be reviewed by NICE in a separate piece of work which has not yet begun.
The NHS is legally obliged to fund treatments recommended by NICE's technology appraisals – patients now have the right to these treatments, if their doctor believes they are clinically appropriate.
Health professionals will be required to make treatment decisions in a landscape with contradicting clinical guidance. For those who use the online tool FRAX to assess risk, NICE have signposted NOGG for more information about appropriate treatment thresholds.  The SIGN guideline on osteoporosis applies in Scotland and also offers sensible, evidence-based recommendations.
The full technology appraisal is available online at: Multiple Technology Appraisal (MTA) on the use of bisphosphonates.
NOS Events in late 2017
National Osteoporosis Society is holding a number of events for health professionals in the coming months.
5th October 2017: Northern Ireland Osteoporosis Conference 2017
12th October 2017: Wales Osteoporosis Advisory Group – Skills and Knowledge Workshop
30th November: Osteoporosis Clinical Update (Birmingham)
To view more details and register for these events, some of which are free, please visit nos.org.uk/health-professional-events/.