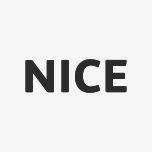 In January 2020, NICE published an update on the Quality Standard for rheumatoid arthritis in over 16s (QS33). This quality standard covers assessing, diagnosing and managing rheumatoid arthritis in over 16s. It describes high-quality care in priority areas for improvement.
NICE thanked organisations that submitted comments during the consultation period. All consultation comments were considered by the advisory committee (QSAC) and are documented in the minutes of this meeting.
Also available on the website is a summary of the consultation comments prepared by the NICE quality standards team and the full set of consultation comments.
If your organisation is interested in formally supporting this quality standard please contact NICE at qualitystandards@nice.org.uk.