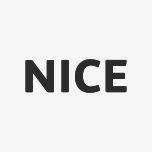 NICE are developing Interventional Procedures Guidance: High tibial osteotomy using a magnetic rod device for insertion for precise alignment in early knee arthritis IP1762.
In medial knee osteoarthritis, the cartilage in the inner part of the knee joint wears away. This can cause the joint to become lopsided, which can cause pain, stiffness, and difficulty bending and straightening the knee. In this procedure, a cut (osteotomy) is made in the top of one of the bones in the lower leg (tibia) and a magnetic nail is inserted into the bone. The nail can be rotated, lengthened or shortened using an external remote controller to adjust the shape of the leg. Once the bone is fully healed, the nail is removed. The aim of the procedure is to straighten the leg and relieve pain and maintain movement.
How to get involved:
Check the website to see how you can get involved. You may be able to help NICE in the following ways:
Provide an organisations submission to share your views on the procedure by 22 January 2020
Publicise the patient questionnaire with your network to encourage people that have had the procedure to share their individual views and experiences by 22 January 2020.
Comment on the draft guidance – this will be made available on the NICE website following committee meeting one
Publicise the public consultation, once open, on your website, social media streams, newsletter etc.
There will be two separate committee meetings to discuss this guidance. The first will be to discuss the evidence and produce draft recommendations, and the second will be to discuss the consultation comments.
Both committee meetings will be held in public. If you would like to observe these meetings then please register via the website.
About Interventional Procedures
NICE interventional procedures guidance covers two key areas:
the safety of the procedure or operation
whether it works well enough for use within the NHS
Recommendations about the use of interventional procedures are made to NICE by the Interventional Procedures Advisory Committee (IPAC). The Committee has 24 members, which includes two lay members, who are all independent of NICE.