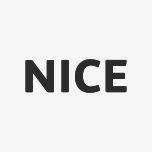 A NICE draft guideline on joint replacement (primary): hip, knee and shoulder and its supporting evidence is now out for consultation.
Comments can be submitted on the draft guideline to help ensure that the guideline considers important issues. The consultation page has all the information and documents to comment.
The Developer has produced an economic model to support the guideline. An executable version of this model is available on request and will be released on receipt of a completed confidentiality form.
The consultation closes at 5pm on 26 November 2019. The guideline is expected to be published on 25 March 2020.