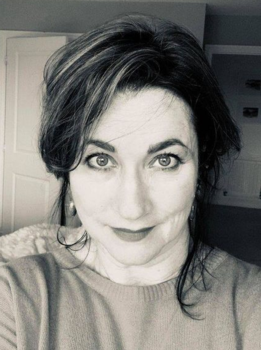 Hannah Ensor (chair of the board of trustees) has been covering the CEO role for several months now, so Hypermobility Syndromes Association (HMSA) is very pleased to welcome a new Executive Manager, Jane van Velsen, who will be taking on the management of the charity.
This role replaces that of CEO, and will mean managing the practical and operational side of the organisation. Jane has a lot of experience in charity management and is passionate about getting the hypermobile community the support it needs – from early diagnosis to appropriate long term advice and input.
The HMSA also has several new volunteers starting: Jeannie Di Bon (who will be managing a professional education project), Elspeth (who's joining the social media team), and Alison (who will help with admin and proofreading). Each new volunteer broadens the experience behind the support and services the charity can offer.
If you are interested in volunteering with the Hypermobility Syndromes Association, please fill in their volunteer application form. No qualifications are necessary, almost anyone can help and you might have an important skill that the organisation currently is lacking.
The Trustee role
The Hypermobility Syndromes Association was originally founded in 1993 as a network of local support groups. It has now grown into an internationally-recognised charitable incorporated organisation and accordingly, is recruiting new trustees.
After going through a year of change and re-structure, it is the start of an exciting new chapter in the life of the HMSA. Three or four motivated, positive, committed trustees are sought, who share an understanding of what the charity wants to achieve for its service-users, their families and friends.
The HMSA Mission: To help those living with hypermobility syndromes to be independent and live well; supporting growth in its community, enabling connectivity, encouraging knowledge and independence, and helping shorten diagnosis times.
In particular, trustees are sought that have with skills and experience in one or more of the following:
HR policy and processes, including employment legislation, recruitment, performance management and pay.
Working with or at a high level within the NHS, including service commissioning.
Financial management, including funding allocation/budget monitoring, financial risk management, and interpreting financial data and assessing financial performance against strategic priorities
Understanding of governance of non-profits/charities
Trustee administration – writing minutes, recording decisions, and maintaining registers
Board meetings are held every quarter with most held via Zoom, but at least one per year will be held in Oxfordshire. The Board of trustees are responsible for setting the strategy and policies of the HMSA and guides and supports the Executive Manager and her staff.
The HMSA is also keen to increase the diversity of the board to better serve members of the community who are also of minority groups.
To find out more about joining the HMSA's Board of Trustees, please contact Hannah Ensor (Chair) at Hannah@hypermobility.org.