The CCAA launched their new award badge scheme in April, which is designed to support families coping with a child/young person with a paediatric rheumatic condition and/or uveitis. Siblings in the family are also eligible and CCAA has even designed a badge with them in mind.
Anyone (family, friends, teachers, healthcare professionals, sports coaches, neighbours etc.) can nominate a child or young person for one of the CCAA's six collectible award badges via an online form on their website. The recipient will also get a lanyard with their first badge and a certificate.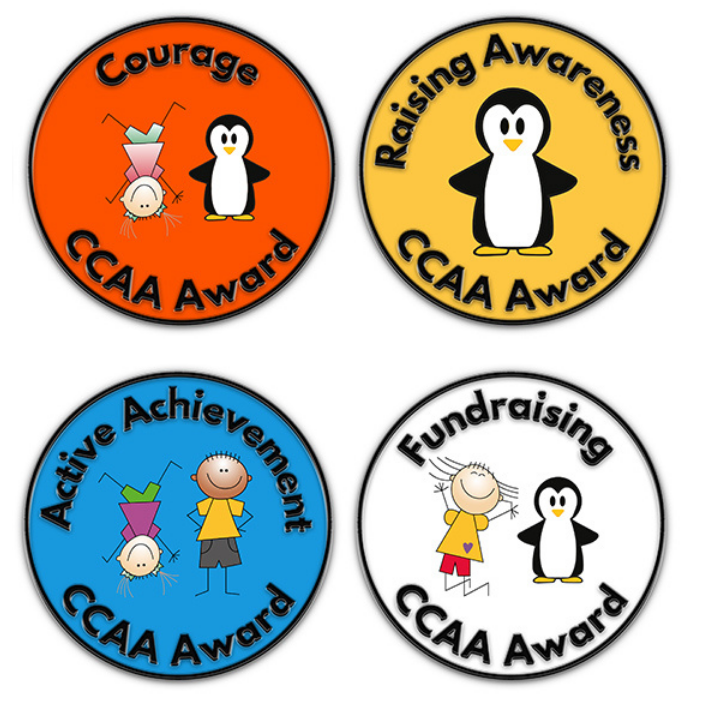 There are six badges to collect:
Courage
Effort
Fundraising
Active Achievement
Supportive Sibling
Raising Awareness
The emphasis of this scheme is recognising the challenges that are faced daily by children and their families but that might not be seen by others.
The scheme is fully funded by amazing fundraisers to whom CCAA are most grateful. Thanks also go to the fantastic local area parent representatives who helped in the process of designing the scheme and in deciding the values the CCAA has chosen to celebrate.
For more information about all the badges, some FAQs and the nomination form, please visit www.ccaa.org.uk.