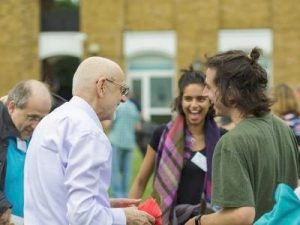 NASS will be returning to Northern Ireland for a Community Engagement Conference on 27 October 2018.
This is a new style event for NASS, bringing together healthcare professionals, people with AS, other organisations and researchers.
There are some fantastic speakers already confirmed, including Dr Philip Gardiner (Consultant Rheumatologist), Rhona Galway (Clinical Specialist Rheumatology Physiotherapist), Eithne Boyle (Senior Physiotherapist) and Elaine Wylie (Rheumatology Nurse Specialist).
There will also be a number of workshops run by members of the NASS team Jakub, Dale, Sally and Garry.
Event details:
Venue: La Mon Hotel & Country Club, Belfast
Date: 27 October 2018
Time: 09.30 – 16.15
For booking, visit the webpage on the NASS website where you can download the full programme with details of the workshops and booking form.