Resources to help with your Network
This resource pack provides healthcare professionals as well as commissioners and providers of MSK services with a framework for planning and developing a local MSK network, and signposts to a wide range of additional materials which may be useful as they undertake this task.
It has been co-produced with the MSK community, and distils some of the findings of the project to date, providing a practical resource to support CCGs seeking to improve outcomes for all forms of MSK disorders through a "networks" approach and with patients at the heart.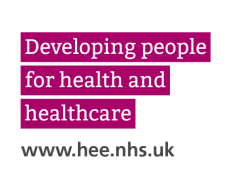 A retrospective

review of the influences, milestones, policies and practice developments in the First contact MSK model

This document takes the reader through the policy developments of MSK First Contact Practitioners in primary care. It will determine the timeline for the policies, the influences they had on each other and some of the strategic uni- and multi-professional work that contributed to its current position. It also provides a history of the research, evaluation, education and competency of FCP. The final section outlines future developments including workforce, education, supervision and governance.
MSK First Point-of-Contact Model
Patients presenting with MSK problems make up to 1 in 5 primary care consultations and 10% of GP referrals. Enabling people to self-refer to MSK first contact practitioner (FCP) services can speed up access to treatment, reduce GP workload and associated costs, reduce unnecessary diagnostic referrals, increase self-management and reduce inappropriate referrals to secondary care.
Understanding how these benefits impact MSK systems and spend is a complex undertaking. To support clinicians, managers and commissioners in their efforts to forecast and monitor these impacts, we have developed an easy to use tool; the MSK First Point of Contact Model.
The model uses data from a variety of referenced sources to provide default values. For example the model estimates the demand a given location would have for an MSK FCP service, and translates this to a WTE requirement. Though these default values are there, everything within the model can be customised using local data to give the most accurate picture possible. It is suggested that by reviewing values within the model will be a useful task to underpin local MSK system data collection requirements and support robust performance monitoring.
The model would be useful for anyone considering:
Writing a business case for a first contact practitioner service
Evaluating the impact of an already established FCP service
Planning a service improvement initiative within a MSK health system
Download the model here. [4.7 MB, Microsoft xlsm, macro-enabled spreadsheet] (Updated Feb 2019)
Note: in order for the model to work fully, Excel will ask you to 'Enable Content'.

The FLS Clinical Standards provide the core standards that every FLS should meet to ensure that correct identification, investigation, information, intervention and integration with primary care are achieved, within a framework of quality, to the long-term benefit of fracture patients – the 5IQ approach.
Here you will find links to the standards and to an implementation toolkit.
The British Orthopaedic Association has published four revised commissioning guides with the Royal College of Surgeons of England (RCS). These guides set out best practice care pathways to assist Clinical Commissioning Groups (CCGs) in designing optimal care for their populations. The guides are:
Pain Arising from the Hip in Adults
Painful Deformed Great Toe in Adults
Painful Osteoarthritis of the Knee
Treatment of Carpal Tunnel Syndrome
The falls prevention economic model shows in detail how much money could be saved and falls prevented if everyone 65+ identified as at risk of falling was referred to physiotherapy.
It brings together data comes from high-quality sources including the Cochrane Collaboration and the Office for National Statistics. Planners and commissioners using the model can be confident that the conclusions are likely to be nationally representative, but every local area is different so the model is designed for you to input your own data to take account of existing local pathways.
The latest version of the model shows a return on investment of over £4 when £1 is invested in physiotherapy for falls prevention.
Musculoskeletal Calculator
Arthritis Research UK has partnered with Imperial College London to develop the Musculoskeletal Calculator, a prevalence modelling tool for musculoskeletal conditions. For the first time this tool provides estimates of the burden of musculoskeletal conditions to local areas.
Musculoskeletal Health Questionnaire
The MSK-HQ is a short questionnaire that allows people with musculoskeletal conditions (such as arthritis or back pain) to report their symptoms and quality of life in a standardised way.
It was developed jointly by the Arthritis Research UK Primary Care Sciences Research Centre at Keele University and the University of Oxford, co-produced with active participation and feedback from people with arthritis and musculoskeletal conditions, clinicians and academics.
The purpose of the work was to develop holistic indicators that reflect how well services improve quality of life for people with musculoskeletal conditions, such as arthritis or back pain. The MSK-HQ instrument is designed to be used across different musculoskeletal care pathways in different healthcare settings.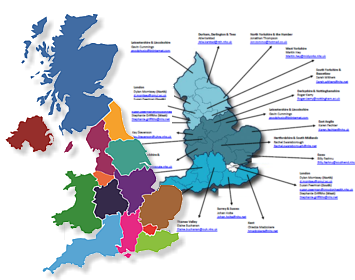 Professional contacts in your area
Find out who are some of the key people to speak to about involving professional groups in your local networks.
The Chartered Society of Physiotherapy's map of regional representatives is available here as a PDF to download (240KB).
BOA's Regional Representatives:
See below for contact email addresses for the British Orthopaedic Association's regional commissioning networks (consisting of Regional Advisers, working on a regional level, and Clinical Champions representing the BOA at individual trusts):
EastEnglandCommissioningNetwork@boa.ac.uk
LondonCommissioningNetwork@boa.ac.uk
NorthWestCommissioningNetwork@boa.ac.uk
SouthEastCommissioningNetwork@boa.ac.uk
SouthEnglandCommissioningNetwork@boa.ac.uk
SouthEnglandCommissioningNetwork@boa.ac.uk
WestMidlandsCommissioningNetwork@boa.ac.uk
Join the Knowledge Network
Click the Register button below to enter your contact details.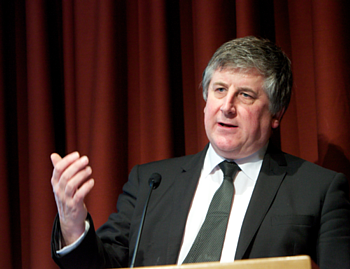 "Networks are the future"
Prof. Peter Kay
National Clinical Director for MSK, NHS England