KEY FACTS
Musculoskeletal conditions include joint diseases such as osteoarthritis and rheumatoid arthritis; back and neck pain; osteoporosis and fragility fractures; soft tissue rheumatism; musculoskeletal injuries due to sports and in the workplace; and trauma commonly related to road traffic accidents.
They cause pain, physical disability and loss of personal and economic independence
They affect millions of people of all ages in all cultures and in all countries
They are the greatest cause of disability, as measured by years lived with disability (YLDs) in the UK (Lancet 9 March 2013) and second greatest worldwide (Lancet 15 December 2012)
As a group musculoskeletal disorders cause 31.3% of all years lived with disability (YLDs) (mental and behavioural disorders are second accounting for 21.1% of YLDs)
The main contributors are low back pain (1,538 thousand YLDs), neck pain (429 thousand YLDs), osteoarthritis (217 thousand YLDs) and the other musculoskeletal category (399 thousand YLDs).
The leading cause of disability in the UK is low back and neck pain contributing 23% of total YLDs (major depression contributes 5.2%, Alzheimers disease 2%).
They have the third greatest impact on the health of the UK population, considering both death and disability (DALYs) (Lancet 9 March 2013)
Musculoskeletal disorders account 15.6% DALYs
Low back pain accounts for 55%, neck pain 16%, and osteoarthritis about 8%.
Ranking of major causes of death and disability (% DALYs)
All neoplasms 16.9%
Cardiovascular and circulatory diseases 16.1%
Musculoskeletal disorders 11.5%
Mental and behavioural disorders 11.5%
Chronic respiratory diseases 7.1%
Diabetes 1.2%
Disability due to musculoskeletal disorders is increasing due to ageing of the population, increased obesity and lack of physical activity.
Disability due to musculoskeletal conditions can be effectively prevented by currently available interventions, such as accident prevention, modern treatment of arthritis and musculoskeletal injuries, and by rehabilitation.
The growing burden can be controlled if priority and resources are given to ensure access to these interventions.
September 2015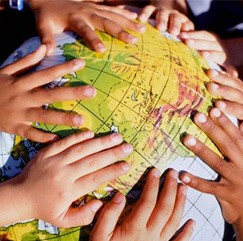 New Global Burden of Disease evidence underscores the importance of effectively tackling MSK disorders
A new study on Global Burden of Disease data for England highlights "a huge opportunity for preventive public health", but musculoskeletal disorders remain under-prioritised compared to their enormous and growing burden.
ARMA welcomes the new study published in The Lancet on 15 September 2015, but emphasises that more must be done to genuinely tackle MSK disorders through greater prioritisation and a more preventive approach, in line with ARMA's Key Messages for Commissioners in England.
March 2013

GP-Online: Global Burden of Disease and challenges facing the NHS
At the beginning of March 2013, The Lancet published UK-specific data drawn from December's landmark Global Burden of Disease study.
Following on from the release of the GBD data, GP-online has published an article co-authored by ARMA's Federico Moscogiuri and GP Dr Tom Margham of Arthritis Research UK, in which they look at the UK's burden of disease through the differing lenses of DALY (disability-adjusted life years) and years lived with disability (YLD).
Extract:
Living longer is clearly a good thing. But living longer with debilitating arthritis is another matter, and this has a big impact on a person's quality of life. From the NHS perspective, providing care for someone with more than one complex condition over many years can be very costly and resource-intensive.
You can read the whole piece, titled "Viewpoint: What global burden of disease tells us about real challenges facing the NHS", by clicking here.
March 2013
The Arthritis and Musculoskeletal Alliance (ARMA), the voice of the musculoskeletal community in the UK, calls for urgent action to reduce the burden of disability
Musculoskeletal conditions are the greatest cause of disability in the UK according to a report by international experts, published in The Lancet on 5th March 2013.
In the first comprehensive study of the impact of all diseases and risk factors worldwide, musculoskeletal (MSK) conditions have the third greatest impact on the overall health of the population, considering both death and disability. This landmark study of the burden of all diseases provides indisputable evidence that musculoskeletal conditions are an enormous and increasing problem in the UK as well as globally, and need to be given the same priority for policy and resources as other major conditions like cancer, mental health and cardiovascular disease.
In particular, the report found that musculoskeletal disorders account for nearly one third of the entire burden of disability in the UK, which is increasing rapidly as a proportion of overall burden of disease due to our ageing population. Low back pain is the single biggest cause of disability, followed closely by osteoarthritis.
The report states that "musculoskeletal disorders will only increase in importance given current trends and require more urgent policy attention. Falls prevention is another area where there are demonstrable intervention strategies, which have yet to be implemented on a wide scale."
Federico Moscogiuri, Director of the Arthritis and Musculoskeletal Alliance (ARMA), said, "This data provides the clearest evidence to date of the huge and increasing burden on people's health from musculoskeletal conditions. It provides a compelling case for making musculoskeletal disorders a national health priority, particularly at a time when the NHS is required to do "more for less" and make services much more patient-centred. When it comes to improving public health, providing cost-effective care and keeping people with long-term conditions independent and in work, the treatment and management of musculoskeletal disorders is clearly where the big wins are, and that's where the attention needs to be."
Professor Anthony Woolf, Chair of the Bone and Joint Decade (BJD) International Co-ordinating Council, from the Royal Cornwall Hospital, Truro, UK, said: "Health policy across the world has ignored diseases which affect the quality of lives and independence of people living with them and focused on those with high mortality such on cancer, heart disease and diabetes. Now with people living longer it is time for priority to be placed on dealing with this enormous burden from arthritis, back pain and other musculoskeletal conditions to prevent unnecessary pain and disability and enable people to keep independent. Despite effective ways of preventing and treating these conditions, many people do not have access to them because they are not a priority. This data justifies what the BJD has been campaigning for over the past ten years.
Dr Brian Hammond, Chairman of BackCare, said, "The finding that back pain is the leading cause of disability in the UK reaffirms BackCare's mission to decrease the impact of back and neck pain on society by providing preventative advice to individuals and industry, as well as help and information for those already afflicted with spinal problems."
Professor Alan Silman, Medical Director of Arthritis Research UK, added, "This new analysis clearly shows musculoskeletal conditions account for the largest proportion of years lived with disability in the UK. Over the last twenty years, these conditions have increased in burden and will continue to do so, particularly due to our ageing population."
Click here to visit The Lancet for articles and comment related to the study.
Click here to visit the Institute for Health Metrics and Evaluation, the organisation responsible for the study, where you can also see related charts, graphs, data and discussion of the GBD study.