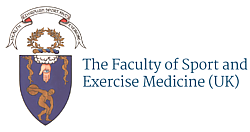 The Faculty of Sport and Exercise Medicine UK will be submitting evidence and information on how Musculoskeletal Medicine and Exercise Medicine can contribute to the Choosing Wisely programme.
Choosing Wisely is a part of a global initiative, launched by the Academy of Medical Royal Colleges, aimed at improving conversations between patients and their doctors and nurses.
The purpose of the programme is to improve conversations between medical staff and patients to deliver enhanced care. The Academy explains; by having discussions that are informed by the doctor, but take into account what's important to the patient too, both sides can be supported to make better decisions about care. Often, this will help to avoid tests, treatments or procedures that are unlikely to be of benefit.The aim of the programme is to help patients and their clinicians choose care that is:
Supported by evidence
Not duplicative of other tests or procedures already received
Free from harm
Truly necessary
Consistent with patients' values
Further information can be found on the AoMRC website.
The evidence for how effective MSK and Exercise Medicine can be in the NHS can be found in the FSEM (UK) A Fresh Approach in Practice NHS document.