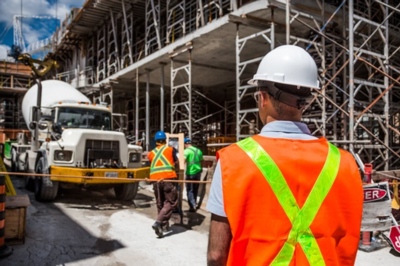 We all know that MSK is one of the two biggest causes of sickness absence in the UK. It's perhaps no surprise that this is even more true in the construction sector. Every year, occupational ill‐health costs construction employers £848million in reduced productivity, sick pay, cover for absence and replacing staff who leave because of ill health. 76% of this relates to MSK conditions. In February, ARMA brought together some key players in the construction sector with stakeholders such as Department for Work and Pensions and Health and Safety Executive, to look at what might be done to improve this situation.
The group discussed a range of issues. Due to the nature of the work people fear speaking out about an MSK problem. This can lead to presenteeism, with loss of productivity, ending when there is a more serious injury, which might have been prevented if treatment had been provided earlier. There is a challenge of getting a message across to a workforce who are mostly on site, and how to make sure the key messages are communicated clearly without bombarding people with information that they can't take in. It is a complex sector, with major contracting companies, who may not directly employ staff, and large numbers of very small companies who may have little or no occupational health infrastructure.
There will be a report following the meeting – look out for it on the ARMA website soon. Participants will also be taking forward some of the recommendations from the day. We would like to thank Volker Wessels UK, BAM Nuttall, Mace Group and Multiplex Europe for supporting the event.