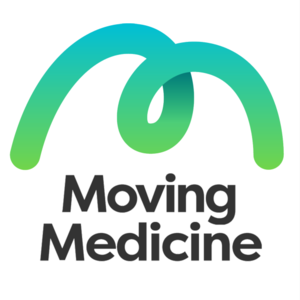 Moving Medicine, an innovative online tool designed for healthcare professionals to promote and support their patients to get more active, has been awarded the patient-centred care award at the Royal College of Physicians' Excellence in Patient Care Awards 2020.
The Moving Medicine tool has specific modules for key common conditions: cancer, depression, MSK pain, COPD.
Never before has physical activity had such an essential role to play in the treatment and prevention of disease as the nation recovers from COVID19. Physical activity has been a key component throughout the national response to the pandemic, with the Chief Medical Officer for England, Prof Chris Whitty saying that, "There is no situation, there is no age and no condition where exercise is not a good thing." In response to demand from patients and health care professionals, Moving Medicine has recently produced patient-facing materials to help patients recovering from COVID-19 to return to an active lifestyle.
Read the full press release for more details and commentary.
For further information on Moving Medicine, visit movingmedicine.ac.uk, email contactus@movingmedicine.ac.uk, or via Social: @movingmedicine on twitter, facebook.com/movingmed or @movingmedicineuk on Instagram.